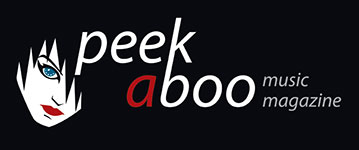 like this album classics review

---
PSYCHEDELIC FURS
Midnight To Midnight
Music
•
Album Classics
Dark Pop
[99/100]

CBS
20/12/2014, Didier BECU
---
Sorry if you're getting jealous, but I was one of those few Europeans who had the luck to see the best American FM-rockgothband ever (what a name, not?) in concert. An experience to never forget! Of course I'm referring to Psychedelic Furs, a band that managed to melt melancholy with rock.
Midnight To Midnight was their fifth album, and according to real rockjournos surely not their best, but for me it is. Maybe it has something to do with my twisted mind, but those ten tracks (the original album has only nine!) always give me the irresistible feel to grab the car keys and go driving on some highway pretending that I'm Don Johnson. It's not without coincidence that I mention the Miami Vice star as Psychedelic Furs have a very eighties sound, but in the good sense, a bit like Gene Loves Jezebel did.
Just take a look at the cover! Singer Richard Butler (according to those same serious rockjournos an impossible man to deal with) is exposing himself and offering you his inner (troubled) soul, all wrapped up in nine melancholic songs. The album features one single only (Heartbreak Beat), but all the tracks were played to death! Angels Don't Cry is probably the best song they have ever written, Shock is made to play loud (in that car yes!) and Shadow In My Heart is the ultimate song to perform some air guitar. And of course there is that extra track that has been included on the CD-version: Pretty In Pink.
Some will say that Midnight To Midnight was a weak follow-up for Mirror Moves (the album that made them famous). Never believe those words, play this CD at the loudest volume you can think of, dream away and just think you're Sonny Crockett for 35 minutes! They were definitely touched by the hand of God!
Tracks :
Heartbreak Beat
Shock
Shadow In My Heart
Angels Don't Cry
Midnight To Midnight
One More Word
All Of The Law
Torture
No Release
Pretty in Pink (86 version)
Didier BECU
20/12/2014
---