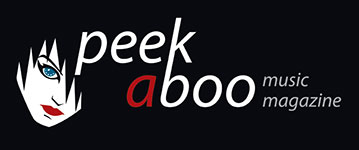 like this movie review
---
QUENTIN DUPIEUX
Wrong
Movie
[69/100]

30/01/2013, Didier BECU
---
Do you remember that godlike technotune Flat Beat by Mr. Oizo? You know the one in where a fluffy yellow beast drives around in a car. Mr. Oizo is still active as an electronic musicmaker but under his real name (which is Quentin Dupieux) he is also a filmdirector.
His debut Rubber immediately set the absurd tone of his filmart. The film was a success but not everybody was impressed by the story of a tire (yes) that kills people via telepathy.
In his second film Wrong he goes a bit further with absurdism. Dolph (Jack PLotnick) seems like the boy next door, but his world is not. He still goes to the office every day, even if he's fired from there some months ago. To make it all more bizarre it even rains at the office, the employees are sitting over there during 8 hours completely soaked. Oh, and if you think it's not weird enough, what about a palm tree that suddenly turns into a pine tree?
Wrong is a very surrealistic movie that reminds us of both Luis Bunuel (expected the unexpected) and David Lynch (the weird dialogues that doesn't make sense). The film lasts 90 minutes and if you're not into Dupieuxs strange humour, it might be a quite hard trip to make, that's for sure! But on the other hand, if you like odd situations in pure Monty Phyton-style then you definitely will be rolling on the floor.
A tip? Depends who you are, but certainly worth a try!
Didier BECU
30/01/2013
---