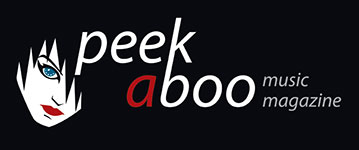 like this movie review
---
ROAR UTHAUG
COLD PREY BOX
Movie
Horror
[70/100]

Koch Media
09/04/2013, Didier BECU
---
In 2006 director Roar Uthaug made Cold Prey (in Norwegian that's Fritt Vilt) and the slasher movie about a group of friends who are going with their snowboard to Jotunheimen became an instant success. It was not only in Norway that the horrormovie was a hit, other countries people were also interested in the adventures of Eirik, Jannicke, Mikal, Ingunn and Morten.
From the very first moment when they take their snowboards, things go wrong as Morten breaks his leg. As they're in the middle of nowhere, the friends decide to seek help in a nearby hotel but they immediately notice that no one is there. Of course that's what they think as a mysterious boy has been watching them since the moment that they arrived. The rest of the story is not that difficult to guess but the most important thing though is that it works as Cold Prey is definitely one of the best slashermovies in its kind. It's surely a rip off from classics like Evil Dead but then again every slashermovie is, not?
As it's the case with lots of succesfull horrormovies, the producers were interested in a sequel. Cold Prey: Resurrection started where the first end. The sole survivor of the first movie (and no, we're not telling you who) is found in the forest and taken to a nearby hospital. The police arrives and while investigating the massacre, lots of unexpected twist turns up and before the survivor is aware of it, the nightmare is starting all over. The reviews from the sequel were anything but nice, but the movie is decent if you're willing to forget the clichés and the not so good directing of Mats Stenberg.
Just like this wasn't enough, Mikkel Braenne directed a third part which is a prequel. As expected the third part is the weakest and it was a sign that this was a definite final chapter.
Recently Koch Media collected these three horrorfilms in a nice box and offered them at a nice price. Cold Prey is surely not unmissable, but definitely worth your time if you're in for classic slashermovies.
Didier BECU
09/04/2013
---