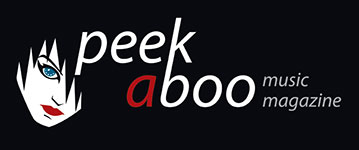 like this movie review
---
SAFY NEBBOU
Comme Un Homme
Movie
[70/100]

Lumière
29/01/2013, Didier BECU
---
You probably don't know the names of Pierre Boileau and Thomas Narcejac, but they're the writers who were responsible for both Les Diaboliques and Vertigo. We won't say that director Safy Nebbou can be compared to Hitchcock or Clouzot, but the French director was so impressed by the novel. L'âge Bête (published in 1978)that he absolutely wanted to direct this. This movie from Nebou (who worked in his previous movie with Benoit Poelvoorde) will probably be classified as a crimemovie, but still it's so much more than this.
It doesn't interest Safy Nebou who did the crime or how it will be resolved. No, along with the viewer the director goes inside the head of the madmen looking what drives him.
Greg (Kévin Azaïs) is not what you would call the best student at school. After another incident with his teacher (he threatened her with a scissors) it seems like the bully boy will be send away from school. Greg thinks the time has come to learn his teacher a lesson. Along with his buddy Louis (Emile Berling) he kidnaps the her. The poor woman is put in a hut at where she is the victim of their violent games. She only gets a glass of water per day and to top it all, she's victimized by their sexual threats as well. Greg and Louis are convinced that they're the master of the game but that's without counting the fate. Greg got involved in a serious car crash. He'll never be able to walk again and it looks like the poor sod will be lying his whole life at a machine. But what about Louis? He neither has the courage to release his victim or to kill her. It are impossible decisions that got even harder as Louis seems to be the son of the school principal.
Nebou didn't make a bloody movie from this brutal subject. The kidnap scene might be quite violent, but the director focuses the attention to the dilemma of the kidnapper: will he keep on playing this brutal game or not? It's crystal clear that Nebou is inspired by Russian master Andrei Tarkovski. Just like in his movies, the story goes slowly, but it's never dull. Therefore the subject is far too intriguing and Nebou could also rely on topactors like Charles Berling, and his son Emile.
On this dvd that is released by Lumière you can also find the documentary The Making Of.
Comme Un Homme is available in the shops from 6th February.
Didier BECU
29/01/2013
---
De namen Pierre Boileau en Thomas Narcejac zeggen u waarschijnlijk niks, doch schreef dit duo met zowel Les Diaboliques als Vertigo één van de mooiste scenario's uit de filmgeschiedenis. Regisseur Safy Nebou is wel geen Hitchcock of Clouzot, maar toch koos ook deze Fransman het in 1978 verschenen verhaal van dit tweetal. Nebou die in zijn vorige film nog met Benoit Poelvoorde samenwerkte, raakte zo in de ban van deze roman dat hij er een verfilming van wilde maken. Deze prent zal ongetwijfeld als een misdaadfilm worden geklasseerd, toch is Nebous nieuwste heel wat meer dan dat.
Het motief van de misdaad interesseert de filmmaker geen zier, wel wil Nebou samen met de kijker in het hoofd van de misdadiger dringen. Wat drijft iemand om zo ver in zijn daden te gaan?
Greg (Kévin Azaïs) is niet bepaald de braafste leerling van de school. Na het zoveelste incident bedreigt hij zijn lerares Engels met een schaar. Al gauw blijkt dit zware gevolgen te hebben want de schooldirecteur wil Greg van school wegsturen. De gewelddadige tiener vindt dat het maar eens tijd wordt om de leerkracht een lesje te leren. Samen met zijn vriend Louis (Emile Berling) ontvoert hij de lerares. Het arme wicht wordt naar een verlaten hut ondergebracht alwaar ze de grootste vernederingen ondergaat. Ze krijgt amper een glas water per dag en bovendien wordt zij onderworpen aan allerlei sadistische seksspelletjes. Greg en Louis zijn ervan overtuigd dat zij de meester zijn van het brutale spel, tot op het moment dat Greg betrokken raakt in een zwaar verkeersongeval. De ontvoerder zal levenslang aan een machine gekluisterd blijven. Wat moet Louis nu doen? Haar zomaar vrij laten kan hij niet en hij heeft evenmin de moed om zijn slachtoffer te doden. De situatie is er zeker niet gemakkelijker op als blijkt dat Louis de zoon is van het schoolhoofd.
Nebou maakte van dit hondsbrutale scenario geen bloederige film. De ontvoeringscène is weliswaar op bepaalde momenten onthutsend, doch spitst de cineast zich meer toe op het dilemma waarmee de ontvoerder wordt geconfronteerd: zet hij dit spelletje verder of niet? Het is duidelijk dat deze Franse cineast zich liet inspireren door de filmkunst van de Russische grootmeester Andrei Tarkovski. Net als bij hem verloopt het verhaal van Comme Un Homme uiterst langzaam, toch is de film nooit vervelend. Integendeel. Ook de acteerprestaties zijn van de hoogste plank. Nebou deed niet alleen beroep op de Franse karakterkop Charles Berling, maar ook op zijn zoon Emile.
Op de dvd die is uitgebracht door Lumière vind je tevens de documentaire The Making Of.
Comme Un Homme ligt vanaf 6 februari in de winkel.
Didier BECU
29/01/2013
---