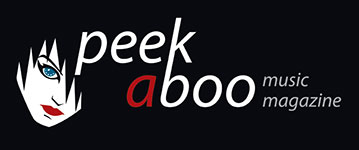 like this movie review
---
SCOTT STEWART
Dark Skies
Movie
Horror
[55/100]

E1
24/11/2013, Didier BECU
---
These days the competition is quite hard, even in the world of horror movies. You see, there's only place for some releases and so it happens that good pictures hardly reach the theatres, even if in this genre that always has been the case. And no, it doesn't help a bit if the makers put some advertising words on the poster that say the movie comes from the producers who were responsible for smashing hits like Insidious and Sinister. We're just trying to say that there might be a slight change that you may have overlooked a pretty nice production…
All goes well with the Barretts till the night they discover that someone (or something) has robbed their refrigerator. The family suppose it's a wild animal who's responsible for this, but the morning after their little son Sammy (Kadan Rockett) mumbles that he knows it's the work of the Sandman. The unemployed father (Josh Hamilton) is convinced that the time has come to send his son to some therapist, but shortly after they discover that it's more than just some psychological disturbance. Some moments later a whole bunch of birds fly against their window without no reason and even mom Lacy (Keri Russell) starts beating her head at the window. The family is terrorized by aliens….
Director Scott Stewart (Priest and Legion) definitely found his inspiration in pictures like Signs (or even in Spielbergs Close Encounters Of The Third Kind). You can even go as far by saying that you've seen it all before (from The Omen till The Birds by Hitchcock), but still Stewart succeeds in transforming this thin (and even banal) story into a enjoyable film. Those who are out for grotesque scenes will be disappointed as the only blood you'll see is coming from a bloody nose. The merits of Dark Skies are to be found in its dark atmosphere. If your demands are not too high then you have another picture to add to your long list.
True, as soon as Dark Skies is over you've forgotten it, but nonetheless you'll be one hour and a half chained to your television screen. This sciencefiction movie that has a bit of a horror touch is now out on Entertainment One on both DVD and Blu-ray.
Didier BECU
24/11/2013
---
Tegenwoordig is de concurrentie overal bikkelhard, ook in de horrorwereld. In de bioscoop is er maar plek voor een beperkt aantal bibberprenten (wat in feite altijd al zo is geweest) en het helpt geen moer als de makers op hun affiche schreeuwen dat de film uit dezelfde stal komt van kaskrakers als Insidious en Sinister. Dat maar om u te zeggen dat Dark Skies een film is die je door het overaanbod wel eens over het hoofd zou kunnen zien.
De familie Barrett leidt een gelukkig leventje tot er zich allerlei vreemde gebeurtenissen voordoen. Het begint op een nacht als de volledige ijskast wordt geplunderd. De Barretts denken in eerste instantie aan een of ander losgeslagen dier, maar als de volgende ochtend hun zoontje Sammy (Kadan Rockett) het over de Sandman heeft die voor deze chaos heeft gezorgd, stellen de ouders zich toch vragen. De ondertussen werkloos geworden vader (Josh Hamilton) stelt voor om het zoontje naar een therapeut te brengen. Niet echt nodig zo blijkt, want enkele ogenblikken later vliegt een hele zwerm vogels zich zonder reden tegen het raam te pletter en zelfs moeder Lacy (Keri Russell) begint onverwachts met haar hoofd tegen het raam te slaan. Het beproefde gezin snapt dat er meer aan de hand is, zij worden psychologisch gegijzeld door aliens…
Filmer Scott Stewart (maker van o.a. Priest en Legion) heeft inderdaad misschien net iets te veel zijn mosterd bij Signs (of zelfs bij Spielbergs Close Encounters Of The Third Kind) gehaald. Meer zelfs, je hebt het allemaal al eens eerder gezien (van The Omen tot The Birds van Hitchcock), maar toch weet Stewart dit flinterdunne (en eigenlijk vrij banale) verhaal op degelijke wijze te verpakken. Wie zich aan gruwelijke scènes verwacht, zal onbeslist van een kale reis terugkeren omdat een bloedneus zowat de enige scène is waarin bloed te zien valt. Dark Skies is dus een film die het vooral van zijn donkere sfeer moet hebben en als je je eisen niet te hoog stelt (het blijft nog steeds popcornvoer) dan is Dark Skies een leuke aanvuller in het ellenlange lijstje van dat soort films.
Wellicht ben je Dark Skies de volgende dag al lang vergeten, maar dat betekent niet dat je geen anderhalf uur voor de buis gekluisterd blijft. Deze sciencefictionprent met een horrorlaagje is vanaf nu zowel op dvd en Blu-ray te vinden en wordt uitgebracht door Entertainment One.
Didier BECU
24/11/2013
---
---