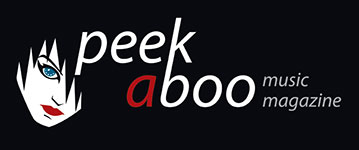 like this cd review
---
SHATOO
Floodlight
Music
•
CD
Electro Rock
•
Synth Pop / Electro Pop
[95/100]

Emmo.biz
28/11/2013, Filip VAN MUYLEM
---
Shatoo is a band from Halden/Asker that started in 1987 with Dag Brandth, Calle Marcussen (now Varfjell) and Øyvind Haavik. The boys where only between 15 and 17 years old when they released their debut-album A True Story. Their debut single Overload was the first English-language winner at Norsktoppen and it charted at N°1 and stayed there for 11 weeks. The singles Santorini and Dangertown were also huge hits from their first album.

The second album Life came out in 1988, shortly followed by Dag's solo-album Tranquility. After this, Shatoo ended, and Dag released only one more single in 1990.

Now the time has come for the resurrection of Shatoo, and next to original members Dag Brandth and Calle Varfjell, we also find keyboarder/producer Geir Bratland, and keyboarder/producer Per Aksel Lundgreen. Also on the team is producer Roy-Julian Digre a.k.a. Technomancer who's doing a tremendous job in the studio!
In all honesty I can only confirm that this one is indeed pure quality: pearls, juwels, pure gold! Love the melancholic voice and the nice and positive vibe. Floodlight gets you smiling, making you happy and for sure it makes you longing for more! The happy & poppy sound, mixed with synths & a few guitars is so well mixed. I can only state: where the hell is the full album?
I was looking forward to get the remixes by Angst Pop and Technomancer; so once again my expectations where fullfilled! They both did a great job: lifting up a song that was already a pearl from the start!
'Nothing that I wouldn't do' (radio edit) starts slowly but smoothly an a nice europop sound. This is the kind of song that creates a ray of light and shine's the whole day!
'Danger Town' (2013 remix by Angst Pop feat. Technomancer) is a great new version! Melancholy pops up! The 80's are back, in a new jacket! I'm pretty sure that old fans will meet new fans and agree on the high quality of this new version. The extended version is also nice
'One Night Love' (2013 remix by Angst Pop feat. Technomancer) is again a shot in the rose! It's clearly an earworm that will never get out of there! Congratz!
This one reached all my expectations and even got more than that! Earworms wil stay! Book Them before you wont be able to afford booking them!
These guys will very fast obtain again their status of mayor player in our scene!
Link to the promo-video on YouTube: http://www.youtube.com/watch?v=TyDC0bbXXio (Preview)
Here's my interview:
http://www.peek-a-boo-magazine.be/en/interviews/shatoo/
and figured on this compilation (soundcloud is included):
http://www.peek-a-boo-magazine.be/en/reviews/various-arists-cultural-differences-vol-1/
Filip VAN MUYLEM
28/11/2013
---