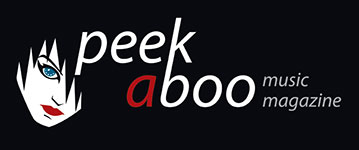 like this cd review
---
SILENT LOVE OF DEATH
Donde Habite El Olvido
Music
•
CD
Dark Ambient
•
Neoclassical
•
Neofolk
[81/100]

GH Records
13/07/2011, Ward DE PRINS
---
The Spanish Silent Love of Death has been around since 2000 and brings with "Habit Donde El Olvido" (where oblivion dwells) an obscure homage to poet Luis Cermuda, a supporter of Surrealism and one of the most influential contemporary Spanish poets.
The brothers Toledo, aka Silent Love of Death, create dark ambient with a touch of neofolk. A blend of Ordo Rosarius Equilibrio & Rome, topped with a haunting, deep, dark Spanish voice.
The threatening atmosphere is intensified by the slow multi-layered synthesizers and provides an occasional acoustic guitar and percussion. The whole evokes the atmosphere of a long spell in which contact with that other (black) side is made. At times it drives the group (and us) to madness, yet, slow and persistent. The apocalypse lurks around the corner but with intense passion this band tries to keep us on our feet. Neoclassical, neofolk dark ambient melting into a new whole.
In the quiet narrative "Linterna roja" (red lantern) you will be slowly driven to madness by the chaotic soundscape which continues, intensifying further, degenerating further and further.
The highlight is "Elegia española" (Spanish Elegy), a neofolk style that can certainly endure the comparison with Rome. But here it gets a surprising additional captivating character due to the Spanish lyrics. Furthermore there is "Sonando la muerte" (dreams of death) where the threat of a dark ambient track blends seamlessly to the melancholy of a neo-classical song, with beautiful violins. Delicious. Those same melancholic violins may also accompany the last and album title track, which for the last time may recover these brothers with their dark haunting ambient and ditto voice.
For each of the nine songs, there is also an accompanying video. In the limited release a DVD containing these videos is accompanying the CD. (below you can already see a movie).
A real must!
Ward DE PRINS
13/07/2011
---
Het Spaanse Silent Love Of Death bestaat al sinds 2000 en brengt met "Donde Habite EL Olvido" (Waar de vergetelheid woont) een duister eerbetoon aan dichter Luis Cermuda, een aanhanger van het surrealisme en een van de meest invloedrijke hedendaagse Spaanse dichters.
De gebroeders Toledo, aka Silent Love Of Death, creëren dark ambient met een vleugje neofolk. Een kruising tussen Ordo Rosarius Equilibrio en Rome, overgoten met een bezwerende, diepe, duistere Spaanse stem.
De dreigende sfeer wordt geïntensifieerd door de trage meerlagige synthesizers, en her en der van slagwerk en akoestische gitaar voorzien. Het geheel roept de sfeer op van een lange bezwering, waarbij contact met die ene (zwarte) zijde wordt aangegaan.
Bij momenten drijft deze de groep (en ons) tot waanzin; gitzwart, traag en beklijvend. De Apocalyps schuilt om de hoek doch met intense gedrevenheid tracht dit gezelschap ons op de been te houden. Neoklassiek, neofolk en dark ambient versmelten tot een nieuw geheel.
In het rustig verhalende "Linterna roja" word je langzaamaan tot waanzin gedreven door het chaotisch klanklandschap dat steeds verder en verder intensifieert, steeds verder en verder degenereert.
Hoogtepunt is "Elegía española" (Spaanse Elegie), een neofolk stijl die de vergelijking met Rome zeker kan doorstaan, al krijgt deze hier door de Spaanse lyrics een bevreemdend en extra beklijvend karakter.
Vervolgens is er "Soñando la muerte" (dromen over de dood) waarbij de dreiging van een dark ambient nummer met wondermooie violen naadloos overvloeit in de melancholie van een neoklassieke song. Heerlijk.
Diezelfde violen mogen ook de melancholische titelsong van het album begeleiden, waarop voor een laatste maal de broers met duistere bezwerende stem mogen verhalen.
Bij elk van de negen songs is er ook een begeleidende video gemaakt. In gelimiteerde versie worden deze op een begeleidende DVD bij de CD verdeeld. (hieronder ziet u reeds een filmpje).
Een ware aanrader!
Ward DE PRINS
13/07/2011
---