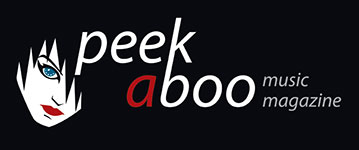 like this movie review
---
STEPHEN MILBURN ANDERSON
Cash
Movie
[71/100]

31/01/2013
---
Just imagine this. You're driving on a freeway and out of a sudden a bag full of money lands on the hood of the car. It happens to Sam Phelan (Chris Helmsworth). The young boy considers the money as a gift from heaven. Along with his wife Leslie (Victoria Profeta) he goes to the bank to pay the debts and on their way home they afford everything their hearts desire. They buy a brand new Range Rover and the most expensive things you can think of. The two are now indeed rich, but their luck doesn't last that long. In short time they meet the vilain Pyke Kubic (Sean Bean) who reclaims his money. At first sight he behaves himself like a distinguished bookkeeper who asks what belongs to him, but the more Sam resist the more violent Pyke gets.
It's true if you read all this, you might think that you're dealing with some brainless actionmovie, but Cash is totally the opposite. Of course you see some blood but the picture relies on a strong scenario with great dialogues and excellent performances. Not a surprise if you know that this movie features both Sean Bean (the eternal bad guy) and Chris Hemsworth (indeed , him from Thor and Snow White And The Huntsman).
We won't pretend that Cash is a masterpiece as this would defend the intelligence of our readers, but the movie doesn't bore one minute and that's something you can't say from all arthouseproductions, not?
A real tip, especially as you can find this movie at a sharp price.
Cash is released by Koch Media and is available on both Blu-ray and dvd.

31/01/2013
---
Beeld het je maar eens in. Je rijdt met je wagen langs de snelweg en plots valt er een tas geld op de motorkap. Het overkomt Sam Phelan (Chris Helmsworth). De jongeman ziet het geld als een geschenk die letterlijk uit de hemel valt. Samen met zijn vrouwtje Leslie (Victoria Profeta) gaat hij naar de bank om hun torenhoge schulden af te betalen en onderweg kopen ze een splinternieuwe Range Rover en allerlei dure spullen. Ze zijn niet meer de arme luis van vroeger, doch is het geluk van zeer korte duur. Bandiet Pyke Kubic (Sean Bean) wil namelijk zijn geld terug. Als een gehaaide boekhouder wil hij alles tot op het de laatste cent terug. Als Pyke met de minuut gewelddadiger wordt, beseft het echtpaar dat het menens is.
Als je de naam Sean Bean hoort vallen en het verhaaltje leest, denk je uiteraard eerder aan een hersenloze actiefilm. En kijk, dat is Cash net niet! Af en toe spat er wel wat bloed van het scherm, maar deze misdaadprent moet het vooral van zijn Tarantino-achtige dialogen en puike acteerprestaties hebben. Dat is geen wonder met een cast die uit acteurs als Sean Bean (de eeuwige bad guy) en Chris Hemsworth (jawel, die uit Thor en Snow White And The Huntsman) bestaat.
De film is verre van een cinefiel meesterwerk, want daarmee zouden we de intelligentie van onze lezers beledigen. Doch verveelt hij geen minuut (en tja, dat kun je niet bepaald van iedere arthouseproductie zeggen). Tip, vooral omdat het om een film gaat die tegen een laag prijsje wordt aangeboden.
Cash is uitgebracht door Koch Media en is zowel op Blu-ray als op dvd in iedere winkel te vinden. En waar is die zak popcorn nu weer gebleven?

31/01/2013
---