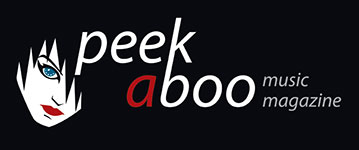 like this movie review
---
STEVEN KNIGHT
Hummingbird
Movie
Action
[60/100]

Dutch FilmWorks
25/11/2013, Didier BECU
---
When taking a look at The Expendables-cast, it seems like Jason Statham is the only one around who isn't a pensioner. Having said that, the British baldheaded guy deserves his place in this ensemble as today he can call himself the king of today's action flicks. One movie is not exactly the other, or in other words you can find some crap in his filmography as well. Luckily enough Statham has his days and Hummingbird is such an exception, especially as the movie refers to good old fashioned British crime movies.
In better days Joey (Jason Statham) used to be a soldier at the Special Forces. After a waract in Afghanistan he runs away from the front and becomes of course a wanted man by the court martial. Joey is suffering from a post stress-syndrome which causes him some strong hallucinations and he also regulary freaks out. Because he can be caught every minute he's living as a hobo in the streets of London along with his girlfriend Isabel (Victoria Bewick). One day they are kicked out of their paper box by some baddies who work for the local mob. Joey can run away, while Isabel got caught and is forced to work as a prostitute. When hiding Joey seeks shelter in an isolated flat which is owned by a rich man who is for business reasons in New York. Joey finds a bankcard along with a pin code. (Talking about coincidences, not?) Soon after Joey gets some money out of the wall but just like some modern Robin Hood he gives it to the homeless people of London. In the meantime the ex-soldier wins the heart from Cristina (Agata Buzek) who works as a volunteer for Sisters Of Redemption (hence the British title Redemption). When Joey discovers that Isabel is brutally killed, he wants revenge. But there's some place for romance as well as Joey falls in love with Cristina.
Jason Statham going nuts over a nun? Yes indeed, but still Hummingbird is an enjoyable action movie with a very decent Statham. You know what you get, so don't start searching for some intelligent dialogues or so, but apart from that, Hummingbird is one of Statham's finest. The only weak link in the chain is the nun, simply because Agata Buzek can't act. Luckily enough this movie is directed by Steve Knight who certainly knows how to make a good action movie. In the past Knight was a scriptwriter who penned down stories like Eastern Promises for David Cronenberg. Also don't forget the excellent locations from both Soho and Chinatown which are perfect decors for a movie like that.
Fans from well crafted actionmovies (or just good crimemovies if you want) will enjoy themselves during 90 minutes witth Hummingbird that is released in the Benelux by Dutch Filmworks on both DVD and Blu-ray.
Didier BECU
25/11/2013
---
Wie de cast van The Expendables bekijkt zal wellicht wel merken dat Jason Statham zowat de enige is die nog niet de pensioengerechtigde leeftijd heeft bereikt. Nochtans verdient hij zijn plaatsje in deze spierbundelgroep, gewoon omdat de Britse kaalkop zich met recht en rede de huidige koning van de actiefilm mag noemen. De ene film is misschien wel wat beter dan de andere, al is het maar omdat we voorzichtig willen aanhalen dat je in Stathams palmares ook heel wat rommel aantreft. Hummingbird is evenwel van het betere kaliber waarin de actieheld naar het concept van de Britse misdaadfilm teruggrijpt.
Joey (Jason Statham) was ooit een vechtmachine bij de Special Forces. Na een bloederige oorlogsdaad in Afghanistan die hij nooit te boven is gekomen slaat de elitesoldaat op de vlucht. Joey lijdt aan een poststress-syndroom waardoor hij niet alleen last heeft van visioenen, maar waardoor hij ook met de regelmaat van de klok uiterst agressief uit de hoek kan komen. Omdat hij iedere minuut kan worden opgepakt (hij moet immers voor de krijgsraad) leeft Joey samen met zijn vriendin Isabel (Victoria Bewick) teruggetrokken in de straten van Soho als zwerver. Op een dag wordt hij uit zijn kartonnen doos door een bende amokmakers die voor de plaatselijke maffia werken geschopt. Joey kan tijdig wegrennen, terwijl zijn liefje in de handen van de maffia als prostituee belandt. De dakloze militair kan tijdens zijn vlucht het appartement van ene Damon binnendringen, een rijke luis die voor enkele maanden naar New York is vertrokken. In zijn achtergelaten post vindt Joey een gloednieuwe bankkaart met de daarbij behorende pincode. Over toeval gesproken! Joey haalt gretig geld uit de muur, toch houdt hij de poen niet voor zichzelf maar verdeelt die als een moderne Robin Hood onder de Londense daklozen. Ondertussen verovert hij meer en meer het hart van Cristina (Agata Buzek) die zich als vrijwilligster van de Sisters Of Redemption (vandaar de Britse titel Redemption) voor de minderbedeelden inzet. Als Joey verneemt dat zijn ex-vriendinnetje op een brutale manier is vermoord, zint hij op wraak. Wel is hij ondertussen verzot op Cristina geworden.
Jason Statham die verliefd wordt op een non? Ja dus, maar toch is Hummingbird een onderhoudende actiefilm met een meer dan prima Statham in de hoofdrol. Je weet wel wat je krijgt (subtiele dialogen moet je dus niet gaan zoeken!), desalniettemin is deze misdaadprent één van zijn betere prenten. De zwakke schakel in de ketting is de non, gewoonweg omdat Agata Buzek voor geen meter kan acteren. Maker Steve Knight die in het verleden knappe scenario's schreef (waaronder Eastern Promises van David Cronenberg) weet zeer goed hoe hij aan een misdaadfilm de nodige adrenaline moet geven en uiteraard zorgen ook zowel Soho als Chinatown voor de ideale decors.
Liefhebbers van de betere knokfilms (of indien u de sectie aangename misdaadprenten verkiest) zullen zich dan ook zich anderhalf uur weten te vermaken met deze Hummingbird die nu in de Benelux door Dutch Filmworks is uitgebracht, dit zowel op dvd als Blu-ray.
Didier BECU
25/11/2013
---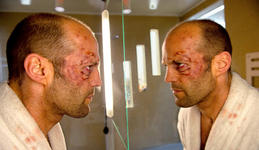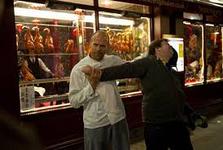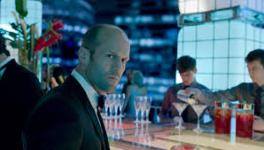 ---