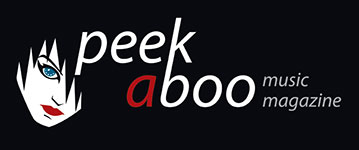 like this concert review
---
THE EXPLODING BOY
SX

SINT NIKLAAS, KOMPAS

03/06/2011

Now that's what I call post-punk!
Concert
[2/100]
09/06/2011, Didier BECU
---
You can blame me for being a bitter twat, and maybe I am, but being yesterday at the Kompas in Sint-Niklaas (Belgium) said so many things about music and the state it's in.
Some months ago the promoters Duister Gefluister and Beati Mortui set up an evening featuring two bands who represent the hope of the future. An unknown Belgian band supporting some new post-punk-heroes that radio forgot.
Today, the story's a bit different as that Belgian band was not in its place at all. In the months that followed, lots of music fans have hailed SX as the next big thing whilst The Exploding Boy, despite having a new masterpiece out, stays buried underground.
SX
SX are a new band from Kortrijk. Stefanie Callebaut, Benjamin Desmet and Simon Decraene suddenly not only won all the prizes that can be won, but their single "Black Video" is also number one in Belgium's so called alternative (haha!) hitparade.
Once the football was over (some people know their priorities in life), we could finally get down to watching the "future of Belgium".
This trio have certainly heard some 80's stuff and decided to pull out some trendy retro-synths (well, a Yamaha DX7 always sounds good!), shoegaze guitzars, vocoders and a female voice that made us say "she can sing" into one melting pot. The result is a radio friendly indie sound but there was only one thing missing: songs!
We're aware that not everybody will like the words we're writing here, but I couldn't help having that daft question in mind: why them? Or rather: why just them?
Luck? Who knows. Knowing the right people? You know the answer. Talent? Certainly.
Some people will criticise us for writing down these things you may not find anywhere else, but those who left the venue once The Exploding Boy got on stage and refused to come back, simply because The Exploding Boy aren't radiostars got it seriously wrong.
The Exploding Boy
Those Swedish boys have support from the black press, so not only was the premiere of their latest album was held in Berlin, but they also appear on compilation albums that feature mainly goth acts.
Are they goths? It's all down to how you see it of course. It's no coincidence that they have an album out which is called "The Black Album" (Out now) and when talking to Stefan, he suddenly began about my Parade Ground T-shirt which I was wearing, so it tells a lot about their roots, not? (You missed the after-gig banter about Magazine and Norwegian Eurovision entries – Ed.)
Their show at Sint-Niklaas was part of their mini-tour which was especially intensive in Germany and according to singer Johan, yesterday was their first gig in Belgium as no one will remember their concert at Waregem Gothic last year. Those Exploding Boys are so wrong about that. They may not have been the highlight of the gothfest, but they certainly were one of the revelations and ones to watch. We guess that's what the organisers must have thought when asking them here, not forgetting that their "Afterglow"-album was a hell of a debut!
The big surprise of course was how those Swedish post-punkers would perform their stuff on stage as their new album has a much more electronic sound which can be heard on their newest single "Human", a track which makes you think that in a decent world they should be up there with White Lies or Interpol.
After the rather bland show from SX we were witnessed a wall of sound that was dominated by heavy guitars, sometimes it ends up in Cure-a-like songs such as "Here comes the rain", at other times it sounded as godlike as say A Place To Bury Strangers.
Why keep on dropping all those names, anyway? Okay, because The Exploding Boy are still unknown but after their glorious gig we left the venue with a happy feel that made us say: those guys are The Exploding Boy! Makes us just wonder if someone from the alternative radio was there to see...
Editors note (yes I do get out sometimes): SX did not keep the audience interested – there was a lot of background noise, talking, etc. The Exploding Boy came on and grabbed everyone out of conversation in about 10 seconds, and then kept them there for the whole show. It was hard to work out what was wrong with SX until TEB came on. You see it on people's faces. SX just didn't rock. The Exploding Boy did.
Didier BECU
09/06/2011
---