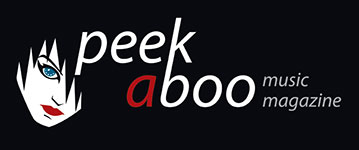 like this concert review
---
THE MARY HART ATTACK
Ghent, The Video 04/01/16
Concert
05/01/2016, Didier BECU
---
If you follow bands, it is interesting to look at their evolution. Sometimes it goes wrong, especially when bands opt for the commercial approach, but in other cases you notice a more mature (better) sound. A Flemish band that has experienced this maturation process in the best way is The Mary Hart Attack. A while ago, we reviewed on our pages their excellent tape A Dark Green Light. However, yesterday the audience of the overcrowded Video (venue in Ghent-ed.) could only conclude that their first release was just a first step.
When The Mary Hart Attack recorded their tape, they absolutely had no stage experience. Apparently, these tracks were just a phase, because their gigs (which they do have now) contain a set that consists of brand new songs, and you even hear a new (and better!) Mary Hart Attack sound!
Kristof Souvagie, Wil Mathijs and Kris Vlaeminck don't know how to describe their music. Anyway, automatically you'll end up with post-punk and shoegaze. Meanwhile, these genres are so diverse (and contain so many rubbish) that they say nothing about the music. And yes, the words are predictable, but The Mary Hart Attack play real post-punk and shoegaze!

Nothing is harder for a band than playing in a full rock café (ordering drinks always is a priority), but that was no problem for this trio. The music had deafening guitars (think of The Jesus and Mary Chain) and a sound that can be situated somewhere between A Place To Bury Strangers and Black Rebel Motorcycle Club. It sounded dirty, menacing, poignant and melodic. Exactly how rock'n'roll should sound!

When they said some things to the audience, you could feel that these guys are still looking for some self-confidence, but that's just another phase. Their next step is recording a first album. We're thrilled!
Didier BECU
05/01/2016
---
Als je bands volgt, dan is het mooiste wat er bestaat het waarnemen van evolutie. Soms loopt het fouta af, bijv. als bands volop voor de commercie gaan, maar in andere gevallen valt je een rijper (zeg maar volwassen) geluid op. Als er in Vlaanderen één band is die dit rijpingsproces goed verteerd heeft, dan is dat ongetwijfeld The Mary Hart Attack. Een tijdje geleden recenseerden we op onze pagina's hun tape A Dark Green Light. Een fijne release die er ons toe aanzette om de cassette meermaals af te spelen. Wie echter gisteren de overvolle Video bezocht, kon nadien alleen maar vaststellen dat hun eerste wapenfeit slechts een aanloop naar meer was.
De tape was opgenomen zonder dat de band ook maar één seconde podiumervaring had. Blijkbaar waren die nummers ook niet meer dan een fase, want de optredens (die er ondertussen dankzij Soundboxes wel zijn) bevatten een set vol gloednieuwe nummers, en er is zelfs een nieuw (en beter!) Mary Hart Attack-geluid hoorbaar!
Kristof Souvagie, Wil Mathijs en Kris Vlaeminck weten zelf niet goed hoe hun muziek moet omschreven worden, toch kom je automatisch bij postpunk en shoegaze terecht. Het zijn genres die ondertussen zo divers zijn (en zo veel rommel bevatten) dat het een vlag is die nauwelijks de lading dekt. En jawel, hoe voorspeelbaar de woorden ook klinken, doen ze dat bij The Mary Hart Attack wel.

Niets is moeilijker voor een band dan te spelen in een vol rockcafé (het bestellen van de pinten is nu eenmaal een prioritaire zaak), maar dat was voor dit trio geen probleem. De drie brachten een geluidsexplosie met loeiharde gitaren (denk aan The Jesus & Mary Chain) en een geluid dat zich ergens tussen A Place To Bury Strangers en Black Rebel Motorcycle Club situeert. Het klonk vies, dreigend, aangrijpend en melodieus. Precies wat je van rock 'n roll verwacht.

Aan de bindteksten kon je horen dat deze muzikanten zich nog wat onwennig voelen en op zoek zijn naar zelfvertrouwen, maar ook dat is niet meer dan een fase! De volgende stap van deze jongens is het uitbrengen van een eerste album, Dat wordt uitkijken dus!
Didier BECU
05/01/2016
---