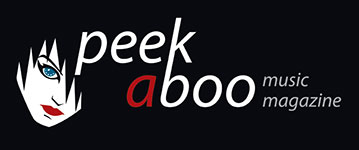 like this cd review
---
THE NEON JUDGEMENT
Early Tapes
Music
•
CD
Electro Rock
•
New wave
•
Post Punk
[90/100]

Onderstroom Records
16/05/2011, Didier BECU
---
Last year the American Dark Entries Records released those early tapes from the most famous duo that is coming from Leuven, Belgium. Of course we are talking about The Neon Judgement and as expected this release became a huge bestseller.
This release got hand in hand with the DocuVision-tour, a unique concept from a documentary and a gig. By the way, this documentary was recently broadcasted on Belgian TV. And it's a honour they more than deserve as after all these years Dirk Da Davo and T.B. Frank are more than just some icons from the alternative dance floor as more and more contemporary artists cite them as one of the most influential artists coming from the electronic music scene.
Driven by the love for The Velvet Underground, the two legends entered a studio in where there was just a four track recorder.
Call it an immense dose of talent or just the balls that are sometimes needed but The Neon Judgement created a sound that would influence many generations.
Of course you can find here classics like "TV Treated", "Sister Sue" or "Factory Walk" but just because there's no other way, these tracks are recorded with the minimum of resources and it's through this that those songs got a deeper impact.
We know, The Neon Judgement will be forever linked with those moments you were swinging on tunes like "Fashion Party" but still "Early Tapes" offers you a totally different vision from this groundbreaking band.

By the way, those who take care of the lyrics will notice that it wasn't only their music that was progressive. Also their Orwell-inspired lyrics seem to have become true, even if we doubt that Da Davo once would have thought the telly would turn this world into a bunch cooks when he composed "TV Treated".
This release is absolutely essential.
Didier BECU
16/05/2011
---
Verleden jaar verscheen op het Amerikaanse Dark Entries Records een release die de eerste tapes van het beroemdste duo uit Leuven op vinyl bracht, en zoals te verwachten viel, ging dit als de bekende zoete broodjes van de toonplank.
Deze release ging vorig jaar gepaard met een intense DocuVision-toer waarbij naast een concert ook nog eens een documentaire werd getoond die ondertussen op de Vlaamse televisie te bewonderen viel.
Dirk Da Davo en T.B. Frank blijken immers jaren na datum niet alleen iconen te zijn van de alternatieve jaren 80-dansvloer maar ook worden ze (terecht) door vele hedendaagse artiesten als één van de meest belangrijkste artiesten uit de electro-muziek aanzien.
Gedreven door een liefde voor The Velvet Underground doken deze twee Leuvenaars in een studio waar niet meer dan een 4 sporen bandopnemer stond.
Noem het een schandalig hoeveelheid origineel talent of gewoon de juiste hoeveelheid ballen, maar The Neon Judgement zette een geluid neer dat zijn invloeden zou doen gelden doorheren vele generaties.
De muziek die je hier echter te horen krijgt, is The Neon Judgement van een geheel andere kant...zeg maar rauwe kant of gewoon het oergeluid van The Neon Judgement.
Uiteraard vind je hier de klassiekers als "TV Treated", "Sister Sue" of "Factory Walk" terug maar door het destijdse gebrek aan middelen krijgen deze nummers door de directheid nog een grotere impact.
Ook al zal The Neon Judgement eeuwig verbonden blijven met het gevoel dat je ervaarde toen je stond te swingen op nummers als "Fashion Party" maar deze "Early Tapes" biedt toch een geheel ander beeld van dit Belgisch instituut.
Trouwens, wie de moeite doet om naar de teksten te luisteren zal meteen horen dat deze groep niet alleen vooruitstrevend was op muzikaal vlak maar dat ook hun op George Orwell-geinspireerde doemscenario's zijn meer dan jammerlijke waarheid geworden zijn. En toch zal Da Davo nooit gedacht hebben tijdens het componeren van "TV Treated" dat de kijkbuis de wereld ooit in een massa hobbykoks zou doen veranderen hebben.

Essentieel tot op de draad.
Didier BECU
16/05/2011
---