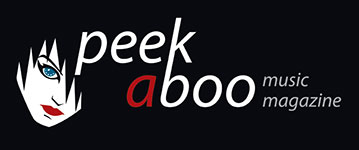 like this concert review
---
THE POODLES
Kortrijk, De Kreun (22/10/2015)
Concert
25/10/2015, Wim GUILLEMYN
---
The Poodles are famous in Sweden. Their career really reached a peak when they participated in the selection for the Eurosong Festival. Years later, they are at De Kreun (Belgian venue-ed.) with a new album: Devil in Details, and with two bands as support.

Maverick, a band from Belfast, had the honor to open the evening. And it did it well. with a kind of traditional hard rock/heavy metal. The singer has a good voice and we heard nice guitar riffs and a excellent rhythm section. Unfortunately, they only had time for a quick and energetic set of six songs that was well received by the audience. The set ended with In Our Blood, which is a kind of live anthem. Definitely a band to keep an eye on.

The second band was a different matter. Rebellion Spirit proved to be nothing more than a strange hotchpotch formed by young guys, including a guitarist who looked like Justin Bieber. The tracks could not convince, and towards the end of the set, half the audience had gone to the bar. A performance to forget.

Finally, The Poodles gave a solid show of ninety minutes. The singer has a fine and impressive voice that is a mixture of Axl Rose and Joey Temptest. The sound was okay and everything sounded professional. They played some songs from their new album, like Before I Die (what a fantastic song live!), House of Cards, The Greatest (a song that sound great when brought livel), Crack in the Wall and Need To Believe.

The new songs did it well among the older (and more famous) stuff like Metal Will Stand Tall, Shut Up !, Like No Tomorrow, Caroline and of course Night Of Passion. The acoustic interlude with tracks like Cuts Like A Knife in the middle of the set, was a pleasant surprise. After sixteen songs, we could go home with the thought that we saw again two good performances.
Wim GUILLEMYN
25/10/2015
---
The Poodles zijn beroemd in Zweden. Hun carrière nam een vlucht toen ze aan de selectie voor het Eurosongfestival deelnamen. Jaren later staan ze in De Kreun met een nieuwe plaat: Devil in Details met twee bands in het voorprogramma.
Maverick, een band uit Belfast, had de eer om de avond te openen. En die deed dat goed met een soort van traditionele hardrock/heavy metal. De zanger had een goede stem en we hoorden mooi riffwerk en een potige ritmesectie. De band kreeg jammer genoeg alleen maar de tijd voor een korte en energieke set van zes nummers die door het publiek goed werd onthaald. De set eindigde met In Our Blood, dat een soort livehymne is, beslist een groep om in de gaten te houden.

De tweede band was een andere zaak. Rebellion Spirit bleek niet meer dan een vreemd samenraapsel van jonge kerels met een gitarist die er als Justin Bieber uitziet. De nummers konden niet overtuigen en toen hun set bijna ten einde was, bleek de helft van het publiek al naar de bar naast de zaal te zijn getrokken. Een optreden om snel te vergeten.

Ten slotte The Poodles, die een degelijke show van negentig minuten gaven. De zanger heeft een fijne en straffe stem die het midden houdt tussen Axl Rose en Joey Temptest. Het geluid was goed en alles klonk professioneel. Ze speelden een aantal songs uit hun nieuwe album, zoals Before I Die (wat een fantastisch nummer live!), House of Cards, The Greatest (een song die het live erg goed doet), Crack in the Wall en Need To Believe.

De nummers deden het goed tussen het meer bekende en oudere werk, zoals Metal Will Stand Tall, Shut Up!, Like No Tomorrow, Caroline en natuurlijk Night Of Passion. Het akoestische intermezzo met o.a. Cuts Like A Knife halfweg de set was een aangename verrassing. Na zestien nummers, gebracht met het nodige entertainment, konden we naar huis met de gedachte dat we alweer twee goede optredens hadden gezien.
Wim GUILLEMYN
25/10/2015
---