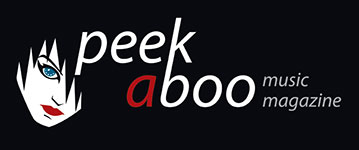 like this cd review
---
THE SHAKING SENSATIONS
Start Stop Worrying
Music
•
CD
Post Rock
[80/100]

Pelagic Records
23/09/2013, Chris KONINGS
---
Whenever labels start sending me mails where their precious reviews are, I get on my nerves... I mean, this is a hobby, it's not like a task with a deadline, I've got plenty of those at work ya know. So I wasn't to keen on reviewing this one, but eventually I have, so you're welcome Pelagic Records!
Anyway, Pelagic Records seems to churn out primarily guitar based music, something I'm also fond of but I seem to be stuck in electronics... Don't know why, when I was 15 I hated anything even remotely sounding like techno and now I'm digging dubstep... You know, ripped jeans, lumberjack vests and longish hair and tapes of Sonic Youth and Soundgarden, a weird turn indeed!
BUT ANYWAY!... The Shaking Sensations (what's in a name) are from Copenhagen, this is their second album and while I'm not easily excited when it comes to post rock, these guys have my attention. Only six songs, all of them good and a total of 45 minutes later you can easily give the vinyl (yep vinyl) another spin. It never get;s boring, no inventions but just good, clear sounding post rock with very distinct moods weaving through each other. Yes you heard it right, "clear sounding post rock", that's a relief after all the monotonous drab most post rock bands seem to drool upon.
Nice to hear a band that understands they're not automatically "cool" if they throw heaps of fuzzy guitars together. The artwork consists of handcrafted illustrations by Danish artist Dorthe Naomi, cut in linoleum and silkscreened.
So anyway... Probably the best post rock album I heard this year... also one of the first but well...
Chris KONINGS
23/09/2013
---