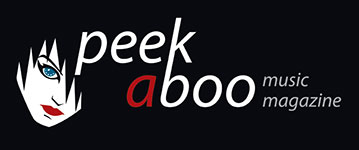 like this cd review
---
TOM'S MIDNIGHT GARDEN
To kill a klown, complete 1984 studio sessions
Music
•
CD
Death Rock / Batcave
•
Gothic
•
Post Punk
•
Punk
[72/100]

Infrastition
15/05/2011, Didier BECU
---
The musicindustry might be in deep crisis as they say, but this doesn't stop musicfanatics to search pearls from the past (or very expensive vinyl collectors) and give them a proper reissue.
A very nice example of this must be the French label Infrastition. True archivists of the very rich French underground, Infrastition also concentrates from to time on productions from beyond their borders: Tom's Midnight Garden for instance are British.
Named after the famous childnovel by Philippa Pearce, three Brits Dev, Bill and Kappa decided to make their entrance in the British underground circa 1984.
After some gigs their future seemed to be bright but at the moment their record was completed to get released on the 96 Tapes label, the band decided to call it quits and the album never saw daylight.
Years later Infrastition took care of it , with some extra songs as a bonus.
We can easily imagine that back then there were more than one band around who sounded like Tom's Midnight Garden and totally missed the boat, but still it's a delight to hear those sounds back (true musicfans certainly will do remember that once we used to do that with tapes).
Their sound lays between the deathrock of Play Dead and the punky sound of Spizz Energi.
Where Spock hangs out is still a mystery but what we do know is that Tom Midnight's Garden is available at the better recordstore, Wool-E Shop for instance.
Didier BECU
15/05/2011
---
De muziekcrisis mag dan wel een feit zijn, toch belet dit muziekfanaten niet om verloren gegane pareltjes (of gewoon onbetaalbaar vinyl) te gaan opvissen en ze van een degelijke heruitgave te voorzien
Het Franse Infrastition is daar een mooi voorbeeld van. Ook al concentreert dit label zich hoofdzakelijk op de rijke Franse undergroundscene toch kijken zij ook over de grenzen: deze Tom's Midnight Garden zijn namelijk Britten.
Genoemd naar het wereldberoemde kinderboek van Philippa Pearce maakten de drie heren Dev, Bill en Kappa ergens in 1984 hun intrede in de Engelse underground.
Na een paar concerten waren de verwachtingen torenhoog gespannen maar toen zij de laatste hand legden aan hun album dat zou worden uitgebracht op het 96 Tapes label, besloot de groep om er mee te stoppen en zo kwam het dat deze release nooit werd uitgebracht.
Jaren na datum is er nu op Infrastition alsnog een release en meteen krijg je er als bonus nog wat extra nummers bovenop.
Er zullen wellicht rond dat tijdstip wel honderden groepjes als Tom's Midnight Garden hebben rondgelopen die destijds de boot misten, maar toch is het een fantastische evaring om al die groepjes terug te gaan ontdekken (ware muziekfanaten zullen zich nog wel herinneren dat we dat in die goede oude tijd, of zoiets toch, door middel van cassetjes deden).
Muzikaal kun je stellen dat dit trio zowel de deathrock van Play Dead als het punky geluid van Spizz Energi bevat. Waar Spock uithangt weten we tot op heden niet, maar wel weten we dat deze Tom's Midnight Garden nu in de betere platenzaak (Wool-E Shop bijvoorbeeld) beschikbaar is.
Didier BECU
15/05/2011
---