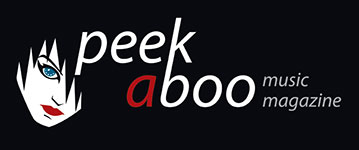 like this article review
---
TOXIC BITE
A Band to Discover
Article
Self-released
14/04/2015, Britta Tabrit
---
In times of transnational music, I came across the project "Toxic Bite".
The German/Dutch band was started by Angie Thieken aka Witchy (vocals) and Michel Blanc aka Doc Feel (programming) in 2013.
It was in that year when Witchy, a Münsteran DJane and radio hostess for Shadow Radio (https://www.facebook.com/groups/405256646244543/?fref=ts) and Doc Feel, who has an identically named solo project (https://www.facebook.com/MUSICDOCFEEL?fref=ts), released their first song "Beiß mich".
The following year Toxic Bite spent the time experimenting and publishing several songs (see discography below).
In addition they started a co-operation with the US American band "Cryptic Dawn", a Pennsylvania-based project by Matt Havens (https://www.facebook.com/CrypticDawn717?fref=ts). The song "Let's cook" won't remain the last coup of the joint venture called "Cryptic Bite". We can be curious about what's coming up next here.
With the song "Dead like me" Toxic Bite finally found its way and style. A mixture of everything. It's hard to find one single expression to describe Toxic Bite's music. Let's put it that way: you can find Hell Electro and Powernoise elements in all their songs, combined with a generous portion of individual marks.
The recent song is called "Show your middlefinger" and was released on March, 6th.
All their songs are available as free downloads and video taped by Deano Schmitt. There is another announcement planned for May, a song release on a sampler. But a definite date has not yet been termed.
Currenty Toxic Bite is in quest of a label to publish their work.
Here is the Toxic Bite discography:
"Beiß mich" (06.12.2013)
"Tox666" (13.01.2014)
"I smell sex all over you" (14.02.2014, supported by the Canadian web radio "Bloodlit Radio")
"Breaking all the rules" (22.03.2014)
"I believe in your rebellion" (03.05.2014)
"Hungry for your blood" (15.08.2014, available on the "New Alternative Radio" compilation)
"Let's cook" (05.09.2014, together with Cryptic Dawn)
"Dead like me" (03.10.2014)
"Witchy Witchy Witchy" (19.12.2014, available on the "New Alternative Radio" compilation)
"Show your middlefinger" (06.03.2015)
For more information, let's have a look here:
FB: https://www.facebook.com/pages/TOXIC-BITE-Bandpage/196755697179891?__mref=message
Soundcloud: https://soundcloud.com/angie-thieken
YouTube: https://www.youtube.com/channel/UCLIaKmsG1IgzLhy1exY8raA
Britta Tabrit
14/04/2015
---