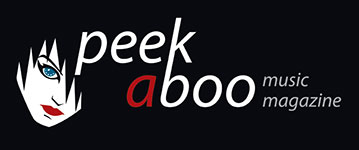 like this cd review
---
TWICE A MAN
Presence
Music
•
CD
Electro Wave
•
Synth Pop / Electro Pop
[85/100]

Xenophone International
02/12/2015, Didier BECU
---
In an ideal world, many artists with a personal view would sway over the musical landscape, but unfortunately that is not always so. Since 1978, the Swedish act Twice A Man is around (although it initially was Cosmic Overdose). From 1981 on however, Dan Söderqvist and Karl Gasleben (and later Jocke Söderqvist) became Twice A Man, and in the annals of music history they're listed as synthpop. Almost every three years, this duo releases an album, and even though their previous record (Costume Area) was ambient, Presence is a return to their roots and at least as good (well actually even better) than Icicles, that they presented five years ago at BIMFest.

A Time Of Terror is an appropriate intro for the times we live in, a world in chaos. It soon is followed by heavenly synthpop. Well, actually we do not know whether we should call Here Comes The Rain synthpop. It is poppy, but the more you listen to this track, the more layers you hear. Tragic synthpop with some hope is perhaps a better description. Well, it depends on what you call hope as A World Is Gone sounds as fatalistic (and irresistibly gorgeous) as the title suggests. The song has some Xymox keyboards and it sounds a bit bombastic, without being annoyingly bombastic! Perhaps Black is not a title to make you smile, the song however is more exhilarating than the rest, although the tragedy always lurks around the corner.

Lines is complex pop with Kraftwerk-like voices in the background and delicious synths, and it is without doubt the best song of this album. It should have been a world wide hit, but it is more likely that it will be limited to some homes (well, has it ever been different for Twice A Man?). After all these years, the band couldn't care less, just make sure that you belong to the selected group of music fans that has discovered this beauty!

Presence sounds a bit like a rest point, even if it is (again) a songs that will reveal its beauty after a few spins only. Kick The Earth Drum has a menacing beat that gives the song a special character. On Universal Stream we hear the beautiful backing vocals of Karin My, that gives the synthpop of Twice A Man another dimension. Weird to say, but the album closes with a song of hope: High In The Clouds, that combines heavenly vocals with soaring synths.

After all these years, Twice A Man is still one of the most underrated bands, which does not prevent them to deliver one of the best synthpop albums of the year. Sublime!
Didier BECU
02/12/2015
---
In een ideale wereld zouden verschillende artiesten zonder veel moeite de scepter moeten zwaaien over het muzikale landschap, maar helaas is dat niet zo. Het Zweedse Twice A Man staat al sinds 1978 op de planken (ook al was dit aanvankelijk als Cosmic Overdose). Dan Söderqvist en Karl Gasleben (en later Jocke Söderqvist) vormden in 1981 Twice A Man, en ze staan in de annalen van de muziekgeschiedenis (met veel te kleine lettertjes) genoteerd als synthpop voor fijnproevers. Bijna om de drie jaar brengt dit duo een album uit, en ook al was hun vorige plaat (Costume Area) volledig ambient qua sfeer, is Presence een terugkeer naar hun roots en minstens even goed (nou ja eigenlijk nog beter) dan Icicles, die ze vijf jaar geleden nog op BIMFest kwamen voorstellen.
A Time Of Terror is een geschikte intro voor de tijd waarin we leven, een wereld in chaos. Het wordt na een minuutje gevolgd door hemelse synthpop. Nou ja, eigenlijk weten we niet of we Here Comes The Rain zo maar synthpop kunnen noemen. Het is wel poppy, maar hoe meer je deze track beluistert, des te meer laagjes je naar boven hoort komen. Misschien is tragische synthpop met wat hoop een betere omschrijving. Nou ja, hoop, het volgende nummer A World Is Gone klinkt even fatalistisch (en onweerstaanbaar prachtig) zoals de titel laat vermoeden. De song krijgt Xymox-keyboards en klinkt wat bombastisch, zonder dat het vervelend bombastisch wordt! Black is misschien geen opgewekte titel, de song is in ieder geval meer opzwepend dan de rest, ofschoon de tragiek altijd om de hoek loert.
Lines is complexe pop met Kraftwerk-achtige stemmen in de achtergrond en heerlijke synths, en het is zonder twijfel het sterkste nummer van deze prachtplaat. Het is geschapen om een wereldhit te worden, maar het zal wellicht beperkt blijven tot enkele huiskamers (nou ja, is het ooit anders geweest?). Het zal na al die jaren de band wellicht worst wezen, zorg er alleen voor dat je tot het geselecteerde groepje muziekfans behoort dat deze pracht wel in z'n leven heeft ontdekt!
Presence klinkt een beetje als een rustpunt, ook al is het (opnieuw) een nummer dat zijn schoonheid maar na een paar beluisteringen prijsgeeft. Kick The Earthdrum heeft een dreigende beat die het nummer extra karakter geeft. Op Universal Stream horen we de prachtige backing vocals van Karin My, wat de synthpop van Twice A Man (alweer) een andere dimensie bezorgt. Het album wordt zo waar afgesloten met een hoopvol nummer: High In The Clouds, waarin hemelse vocals met zweverige synths worden gecombineerd.

Na al die jaren is Twice A Man nog altijd één van de meest ondergewaardeerde bands, wat ze niet belet om wellicht de beste synthpopplaat van het jaar af te leveren. Subliem!
Didier BECU
02/12/2015
---