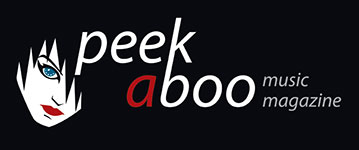 like this cd review
---
VARIOUS ARTISTS
From Earth To Sirius
Music
•
CD
Dark Ambient
•
Drone
[80/100]

14/03/2012, Chris KONINGS
---
This compilation on Zoharum is a perfect way to get involved with the Polish industrial/dark ambient label, boasting bands such as Different State, Troum, Z'EV and Bisclaveret. Recently they also rereleased the groundbreaking album of Hybryds, "Soundtrack For The Antwerp Zoo Aquarium".
This compilation contains twenty exclusive tracks and is dedicated to R.A. Wilson, agnostic mystic and best known for his books "The Illuminatus! Trilogy". The first CD has a slow and tedious start, with the usual dark ambient sine waves of SETI, Different State adding some spoken word to that dark ambient and Apocalyptic Visions doing the same but with monstrous vocals. EXPO '70 is pretty much the same as SETI.
Then it becomes more compelling and edgy, Nordvargr smashing through some SPK-like industrial, Rapoon (Robin Story from Zoviet France) and Phelios give you the same coldness and darkness of space with Lustmordian soundscapes. Zenial and Electric Uranus sound very much like the guitar drones of Maeror Tri and the last song by Kia Karma has some weird backward vocals, just like in some of Coil's LSD songs.
The second part has a great start with names like Hybryds, Ouroboros and Ah Cama-Sotz, the last two bringing dark industrial with some sort of gregorian singing as well. Emme Ya reminds me of raison d'être (Prospectus I) with chains dangling on CMI industrial. It's not only dark and gloomy soundscapes, Christblood does it with floaty psychedelic electro and whispering vocals on the background, very surprising and good!
This CD only has eight songs, the main reason for this being the fifteen minute drone by Kallee, one that luckily has enough variation and ear-candy to keep things interesting, even after a few plays... So I can only recommend this one and the beautiful artwork is another highlight.
Chris KONINGS
14/03/2012
---