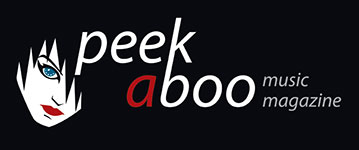 like this cd review
---
VARIOUS ARTISTS
Hera, Protector Of Teddybears Since 2012
Music
•
CD
Ambient
•
Ethereal / Heavenly Voices
•
Medieval
•
Neofolk
[90/100]

Choeur Noir
25/11/2013, Chris KONINGS
---
Just as a child that comes from the love between two people, this album is also filled with love and care. Everything about this album is proof of that, from the beautiful artwork by Sandrine Skalka to the gorgeous music you'll encounter once you press the play button. It's an album filled with sensitive, intimate music. More adventurous parents could even use it as a lullaby album for their little ones.
A few genres that are represented are neofolk, classical music, ambient and music inspired by medieval times. We start with a piano song by Larrnakh, very soothing and spacious. With the second song (H.E.R.R.) strings, horns and drums kick in, forming a heroic song fit for slaying those dragons under your bed. Then we descend into the tombs of an evil place, with the monotonous vocals and howling guitars of Dead Man's Hill guiding us. I'm not too impressed with his singing but there is a certain grandure about the song.
The hopeful notes of an acoustic guitar and whispered lyrics sound like Of The Wand And The Moon and I happen to love that artist. So Cawatana is another highlight. Then our three electro fairies from Olen add a touch of nature magic, most people already are aware that Dark Poem are great! Engelstaub deliver another electro/medieval gem and this is equalled by the industro/classical masterpiece Northern Lights by those nice guys from Lier: For Greater Good.
A song of many moods, David E. Williams combines playful piano tunes with haunting and stern vocals. Only a short trip though because then Kinderen Van Moeder Aarde offer more earthly tones with flutes, strings and soft male and female vocals. Love is eternal, she sings and the love for a child is exactly that. Ataraxia is another band that are pure beauty, it's as if Wim Mertens himself took a trip to King Arthur's round table.
But now it's time to wack some baddies again, teddytown is under attack on the dark, brooding tones of Larrnakh. A nice play of contrasts! Then there's even a short stint of coldwave by Harvest Rain, another surprising but perfectly enjoyable shift in genres. The album fades out into heavenly vocals and ambient tunes with Misantronics and Darkwood sums up the entire strife in a nice guitar song.
I would celebrate the won battle with a banquet, but Hera would probably prefer a bottle of chocolate milk… Extra strong and fully deserved!!!
Chris KONINGS
25/11/2013
---