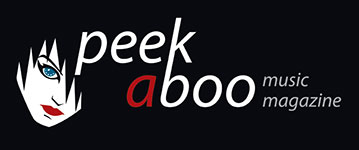 like this cd review
---
VARIOUS ARTISTS
Wrapped By Bats
Music
•
CD
[40/100]

14/02/2014, Deejee KO-ËN
---
Compilation albums are always difficult to review!
Lots of new bands that you never had heard before! And always discovering new talents for the future! Just like this 24 tracks compilation!
A new gothic label has been born: Gothic World Records. I didn't know them before this release! Bands to remember are the Mescaline Babies, Model Kaos, Christine Plays Viola! The bands come from all over the world, and play straight gothrock to new wave , death rock etc…… but the bands don't leave a scar in my soul! Not warm or cold! Maybe It's my problem! But I heard it all before! There is just no new Garden Of Delight or Inkubus Succubus on this compilation.
Tracklist:
The Mescaline Babies - Sylicon Knives 03:23
Model Kaos - The More 04:38
Madness Of The Night - Voices Of The People 03:16
SunSin - Poutnik 05:02
Girl Loves Dead Boys - Black Crow 03:06
Violet Tears - Goodbye 05:30
Christine Plays Viola - Permutations 03:51
Luna Reign - Blood 05:11
Last July - Scars 04:12
Horror Vacui - I Like It When A Soldier Dies 02:58
The Stompcrash - Wake Up In A Grave 03:33
The Spiritual Bat - Thunderstorm 04:09
Escarlatina Obsessiva - Place In A Trance 03:26
Opened Paradise - Senseless 03:57
Date at Midnight - Vicious And Liar 03:31
La Metamorfosi - Goodbye 05:45
Haflinger Allergie - Medication 05:23
Oltretomba - Safe For Two 02:56
El Viejo Matadero - La Puta del Cementerio 03:05
11 Desaparecidos - Feretro de Piel 04:58
Wieże Fabryk - Papieros 02:54
Coldwave - Life Changes 04:20
Getriebe Analogique - Limitless 03:27
Disjecta Membra - The Sleep 06:18
Deejee KO-ËN
14/02/2014
---