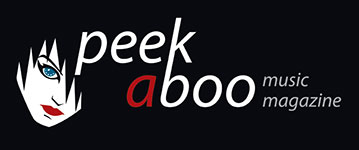 like this cd review
---
VOIDWORK
Basement / Kaos Limited Edition
Music
•
CD
Dark Ambient
•
Dark Wave
•
Drone
•
Neoclassical
[89/100]

Rage In Eden
24/08/2011, Didier PIETERS
---
To whom it may concern …
"Basement"
Facts and figures: "Basement" is the fourth album of VoidWork from Belgium. Founder and frontman Xavier gets vocal support from Ann-Mari Thim (Arcana, Seventh Harmonic …), Melissa Ferlaak, Zuberoa Aznãrez and Sven Houfflijn.
The limited edition of "Basement" comes in a wooden box and contains an extra CD, "Kaos". This CD alone is worth your hard-earned Euro's! VoidWork's music is inspired by supernatural literature from the early 20th century, more recent horror cinema, fear, death … I hope to elaborate on this matter in a future interview …
Released by Rage in Eden (Poland) and now for sale …
VoidWork takes you on a haunting, spiritual journey through a neoclassical (dark wave) landscape, takes you to desolate places were spirits reveal themselves to you, laughing gently … it seems. VoidWork sucks you into an atmospheric almost-emptiness. A good place to be in these busy and restless times!
"Kaos"
Friday evening august 11, 2011, 22:44 PM. In my CD-player the VoidWork album "Kaos". Track 8 … "The Stranger" … 3 minutes and 39 seconds of pure beauty, beautiful grief, strange sadness … A warm feeling comes over me as I experience the last few songs on the album. "Nothing" makes me realize once more why I love Music this much. "Kaos" is a captivating album of an undoubtedly talented musician!
X. marks the spot, AGAIN!
Didier PIETERS
24/08/2011
---
To whom it may concern ...
"Basement"
De feiten: "Basement" is de vierde CD van het Belgische VoidWork. De drijvende kracht achter dit project is ene Xavier, die voor vocale ondersteuning opnieuw kan rekenen op Ann-Mari Thim, ook bekend van Arcana en Seventh Harmonic, en op Melissa Ferlaak, Zuberoa Aznãrez en Sven Houfflijn.
De Limited Edition, uit op 120 exemplaren en verpakt in een sober houten doosje, bevat de extra CD "Kaos" die op zich reeds uw zuurverdiende euro's waard is!
Inspiratiebronnen? Op de website van VoidWork wordt onder andere verwezen naar bovennatuurlijke literatuur uit de vroege 20ste eeuw, meer recente horror cinema, angst, dood, verlatenheid … Daarover krijgen we vermoedelijk meer uitleg in een binnenkort verschijnend interview.
Label? Rage in Eden Records.
VoidWork zuigt je mee in een sfeervolle bijna-leegte waar het in deze drukke tijden goed vertoeven is, neemt je mee op een bevreemdende reis doorheen een neoklassiek (dark wave) landschap, brengt je naar desolate plekken waar geesten aan je verschijnen, glimlachend lijkt het wel. Een mooie soundtrack, maar passend bij welk verhaal?
"Kaos"
Vrijdagavondavond 11 augustus 2011, 22:44 uur. In de CD-speler "Kaos", van VoidWork. Track 8 ... "The Stranger"... 3 minuten en 39 seconden angstige verlatenheid, schone smart, sobere schoonheid. Vrolijk word ik er niet van maar toch bekruipt me een vaag tevreden gevoel. Piano, Keltische harp, cello en even later de begeesterde stem van zanger Xavier ("Nothing") verwarmen mijn hart en laten me nog maar eens beseffen waarom ik zo van muziek hou. 'U doet nogal emotioneel man …' Waarom ook niet? Dit is een beklijvend album van een ongetwijfeld bijzonder mens. Dan laat ik mij graag eens gaan.
Didier PIETERS
24/08/2011
---