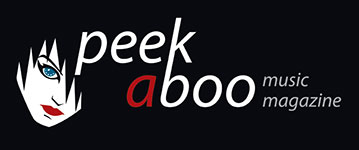 like this concert review
---
WAVVES
Ghent, De Charlatan (20/11/2015)
Concert
24/11/2015, Manu L DASH
---
First, one important note: this Californian band from San Diego should play more in Belgium, so they can spoil us with their wonderful, catchy music which is characterized by the many distorted guitars. To my knowledge, it is only the second time that they play in our country. The last time was in Brussels during the summer of 2013, where and (it seems) they performed a great set.

Finally the day had come to see one of my favourite bands. As part of Autumn Falls, Wavves visited the Charlatan venue in Ghent last Friday. And believe me, it was definitely worth a visit. Wavves was formed in 2008 by singer/ songwriter/guitarist Nathan Williams. Meanwhile, he is assisted by bassist Stephen Pope (a veteran who played with the sadly deceased Jay Reatard) and guitarist Alex Gates. The great drum parts are done by Brian Hill. Their music can be best described as garage-surf-pop-punk and is compared with Cloud Nothings, Bleached, Fidlar and their close friends Best Coast. In the summer of 2015 Nathan Williams released the home recorded No Life For Me in collaboration with Dylan Baldi of Cloud Nothings, and recently the fifth album by Wavves with the very appropriate title V.
However, tonight's set was not merely to promote their latest work. It was a series of some of their best songs of all albums. They are all short, but incessantly powerful and sharp songs full of attitude. The audience soon formed a mosh pit and it literally shouted the lyrics. It was a beautiful and original gesture of these guys to start the show with a "minute of noise" in memory of the tragic events in Paris that took place exactly one week ago. This was clearly a middle finger to extremism and religion of any kind.

What followed can best be described as a musical bombing. One hit after another was fired on the crowd! Although the press likes to refer too often to the somewhat special character of enfant terrible Nathan Williams, he behaved normally in Ghent. The band members gave the people a great musical evening. Nathan told (albeit in his own boyish way) behaved like a perfect host, often with humorous interaction and binding texts. When one of the spectators "predicted" in a very striking way the next song time after time, bassist Stephen also made a joke about it.
As mentioned earlier, all their albums were explored. So Bored (of Wavvves), Linus Space Head, Idiot, Postal Acid and the audience favourites Green Eyes and King Of The Beach from the eponymous album. But also Sail To The Sun, Demon To Lean On with the great bass intro, Afraid of Heights and Paranoid were played. From for their latest CD excellent versions of Way Too Much, Heavy Metal Detox and my personal favourite Pony were performed. And although their latest work is just released, the loyal fans san along without difficulty. Everyone could feel the intensity from the first to the last song, the sounds of whipping distorted guitars, a great bass, the drum sounds that felt like bullets flying around your ears, and sharp and well sung lyrics by Nathan. The crowd was wild, but remained polite so that every spectator could enjoy the gig. The band requested the sound engineer to produce as many decibels as possible. Less volume would be a disgrace for this band.
In short, attending a concert of this band is an absolute must for fans of pop punk. Wavves has become a group to keep in mind.

This review also appeared on Luminious Dash. Click here for a look at this excellent site.
Manu L DASH
24/11/2015
---
Vooreerst één belangrijke opmerking: deze Californische band uit San Diego komt veel te weinig naar België om ons te verwennen met z'n geweldige, aanstekelijke muziek die doorspekt is met een hoop distortiongitaren. Bij mijn weten is het slechts de tweede keer dat ze in ons landje zijn. De vorige keer was dat in de zomer van 2013 toen ze naar de Brusselse Botanique afzakten en (naar het schijnt) daar een geweldige set gaven.
Nu was uiteindelijk de dag aangebroken om één van mijn favoriete bands aan het werk te zien. In het kader van Autumn Falls bezocht Wavves afgelopen vrijdag de Gentse Charlatan. En geloof me: het was zeer zeker de moeite. Wavves is een band die in 2008 door singer/songwriter/gitarist Nathan Williams werd opgericht. Ondertussen wordt hij door bassist Stephen Pope (een oudgediende die bij de helaas overleden Jay Reatard zat) en gitarist Alex Gates vergezeld. De geweldige drumpartijen staan op rekening van Brian Hill. Hun muziek kan worden omschreven als garage-surf-pop-punk en wordt in één adem met Cloud Nothings, Bleached en Fidlar genoemd, maar ook met hun goede vrienden Best Coast. In de zomer van 2015 bracht Nathan Williams nog in samenwerking met Dylan Baldi van Cloud Nothings het thuis opgenomen No Life For Me uit, en onlangs bracht Wavves z'n vijfde album, onder de wel erg toepasselijke titel V.

De set die deze band in de Charlatan bracht was echter niet louter om hun nieuwste werk te promoten. Het was een rist van zowat hun beste nummers uit alle albums. Allemaal korte, maar onophoudelijk krachtige en scherpe songs vol attitude die al erg snel het publiek dwongen tot het vormen van moshpits en het letterlijk en woordelijk meebrullen van de lyrics. Het was trouwens een mooi en origineel gebaar van deze jongens om het optreden te starten met een minute of noise ter nagedachtenis van de gebeurtenissen in Parijs, die exact een week geleden plaatsvonden. Daarmee werd ook direct de toon gezet en werd er een duidelijke middenvinger opgestoken in de richting van extremisme en religie, van welke aard dan ook.

Wat volgde kan je best omschrijven als een muzikale "bom na bom". De ene hit na de andere werd op het publiek afgevuurd en liet werkelijk niemand onbetuigd. En hoewel er in de pers soms (en naar mijn gevoel net iets té vaak) verwezen wordt naar het ietwat specialere karakter van enfant terrible Nathan Williams, was daar totaal niets van te merken. De bandleden waren duidelijk heel erg goed op elkaar ingespeeld. Ze gaven ook echt het gevoel dat ze met plezier het volk een geweldige muzikale avond wilden bezorgen. Ook t.o.v. het publiek toonde Nathan zich (weliswaar op zijn eigen jongensachtige manier) als een vrij gemoedelijke gastheer met aangename, vaak humoristische interactie en bindteksten. Toen één van de aanwezige toeschouwers op een wel heel erg opvallende manier keer na keer het volgende nummer kon "voorspellen" maakte ook bassist Stephen daar een grapje over.

Zoals eerder vermeld kwamen de paradepaardjes uit al hun albums aanbod. Denk daarbij aan So Bored (uit Wavvves), Linus Spacehead, Idiot, Post Acid en de publiekfavorieten Green Eyes en King Of The Beach uit het gelijknamige album. Maar ook Sail To The Sun, Demon To Lean On met zijn geweldige bassintro, Afraid of Heights en Paranoid. De promotie voor hun laatste cd werd geleverd via uitstekende versies van Way Too Much, Heavy Metal Detox en mijn persoonlijke favoriet uit V: Pony. En hoewel hun nieuwste werk nog maar pas is uitgebracht, werden de teksten door een blijkbaar erg trouwe horde fans woordelijk meegezongen. Iedereen bewoog mee met de nodige intensiteit van het eerste tot het laatste nummer, op de klanken van opzwepende distortiongitaren, een geweldige begeleiding op bas (Stephen gaat echt wel helemaal op in zijn muziek), drumklanken die als kogels om de oren vlogen en de scherpe en goed gezongen lyrics van Nathan. Het publiek was wild, maar bleef beschaafd zodat elke toeschouwer van de set kon genieten. De geluidsman had op vraag van de band gezorgd voor torenhoge decibels, maar het geheel klopte wel. Minder volume zou deze band echt oneer aandoen.

Kortom, een optreden bijwonen van deze band is een absolute must voor liefhebbers van opzwepende poppunk. Wavves is ondertussen een groep om echt rekening mee te houden.

Deze review verscheen eveneens op Luminious Dash. Klik hier voor een kijkje op de site.
Manu L DASH
24/11/2015
---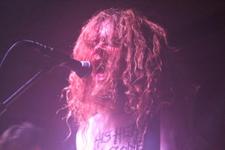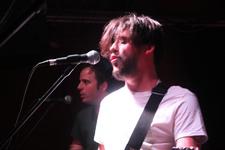 ---