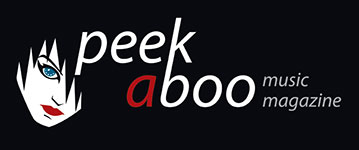 like this movie classics review
---
WILLIAM DIETERLE
The Hunchback Of The Notre Dame (1939)
Movie
•
Movie classics
[81/100]

28/01/2013, Didier BECU
---
On a regular base Limelight Pictures releases old cultclassics. This month the label chooses for King Kong (the original version) and the adaption from Victor Hugo's novel The Hunchback Of Notre Dame that was released in 1939. Ten years ago Wallace Worsley also directed this classic story of the beauty and the beast. The famous novel was the inspiration for lots of other directors as well , with the Walt Disney-animationversion being the most famous one. The one we're reviewing is the version by William Dieterle. This German director made more than 80 movies, but The Hunchback Of Notre Dame is without any doubt his most succesfull one.
Some critics noticed a link between the movie and the upcoming naziregime. And yes, it's kind of true that this version refers to the discrimination of minor groups, in this case the gypsies. At the end of the 15th century, people were still thinking the earth was flat. Everyone with other thoughts was considered being a witch or some outsider. The gypsies were also seen like that. They were often regarded as dishonest and dirty people. The sooner they were away from the Parisian streets, the better. But of course, if the outsider is a beautiful lady like Esmeralda (Maureen O'Hara) prejudices can differ.
Everybody wants to conquer the heart of Esmeralda heart. There is the quiet violently Phoebus (Alan Marshall), the nerdy soldier Frollo (Cedrice Hadwicke) and of course, last but not least, the bellringer Quasimodo (Charles Laughton). The hunchback is famous and loved for his wonderful melodies. The Parisians are fond of Quasimodo as for them he's nothing but a subject, they even crown him as the king of fools. Everything changes when Quasimodo falls in love with Esmeralda and takes her away. The once loved Quasimodo is now a public enemy. Instead of a crown the poor sod got 50 strokes now. The hunchback decides to protect Esmeralda his whole life, and he'll do anything for that.
The film is made in 1939 but there's not a second you'll consider him as dated. This is both due to the brilliant performance from Charles Laughton as the hunchback but also to the magnificent black and white photography. Laughton reminded us a lot of John Hurts performance as The Elephant Man, just like the Lynch-creation Laughton creates an immortal filmicon. Director Dieterle uses the architectural beauty of the Notre which gives it a bit of a goth touch. The astonishing photography is probably the main reason why today this movie is still considered as an unmissable classic.
The movie is available from now on.
Didier BECU
28/01/2013
---
Limelight Pictures brengt met de regelmaat van de klok oude cultklassiekers op dvd uit. Deze maand zijn zowel King Kong (de originele versie) als de in 1939 verschenen filmversie van Victor Hugo's The Hunchback Of Notre Dame aan de beurt. Naast een animatiefilm van Disney werd de roman nog ettelijke malen verfilmd, maar wij hebben het over de versie van William Dieterle. Deze Duitser maakte in totaal meer dan tachtig films, maar The Hunchback Of Notre Dame is zonder twijfel het kroonjuweel van zijn palmares. Sommige filmcritici zagen in zijn film een verwijzing naar het oprukkende nazisme. Het is inderdaad zo dat de oorsprong van het verhaal te vinden is in discriminatie. Op het einde van de vijftiende eeuw geloofde men nog dat de aarde plat was. Andersdenkenden waren heksen of ongelovigen. Ook de zigeuners worden niet bepaald als helden onthaald. De machthebbers vinden hun vuil en oneerlijk. Het liefst van al wil men hun verbannen. Maar tja, als het om een mooi meisje gaat, zoals in dit geval de mooie Esmeralda (Maureen O'Hara) kunnen vooroordelen wel eens veranderen.
Iedereen vecht om het hart van de schone Esmeralda. Er is de wraakzuchtige Phoebus (Alan Marshall), de onbeholpen Frollo (Cedrice Hadwicke) en natuurlijk is er klokkenluider Quasimodo. De gebochelde weet als geen ander mooie melodietjes uit zijn mouw te schudden. Het volk van Parijs kan best leven met deze ongelukkige die tot hun groot jolijt tot koning der zotskappen wordt gekroond. Alles verandert wanneer hij in een wanhopige poging Esmeralda naar de torens van de Notre Dame meevoert. De meelijwekkende klokkenluider wordt publiekelijk met zweepslagen gegeseld. De koning der zotten wordt plots een publieke vijand. Een ding staat voor Quasimodo echter buiten kijf: hij zal zijn hele leven lang Esmeralda beschermen.
De film dateert wel uit 1939, maar toch oogt hij geen seconde gedateerd. Dat is zowel te danken aan de fenomenale vertolking van Charles Laughton als aan de indrukwekkende wit-zwartfotografie die de film kenmerkt. Laughton is als Quasimodo een onsterfelijk filmicoon. Zijn personage is even fenomenaal als de vertolking van John Hurt in The Elephant Man van Lynch. Dieterle weet ook de architecturale pracht van de beroemde kathedraal goed te benutten waardoor de film een gotisch tintje krijgt. De fotografie is adembenemend en dat is waarschijnlijk de belangrijkste reden waarom Dieterles film een klassieker is gebleven.
De film (die trouwens mooi is opgepoetst) is nu verkrijgbaar in alle reguliere winkels.
Didier BECU
28/01/2013
---