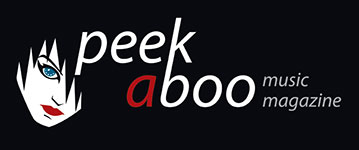 like this interview
---
CHRIS CUTLER (HENRY COW)
'We all shared a common concern with extending the vocabulary of rock...'
02/02/2020, Danil VOLOHOV
photos: © Luca Fiaccavento
---
When Chris Cutler started his career, the British musical movement had already achieved a certain point of transformation. Pushed by such bands as (early) Pink Floyd, with their psychedelic sound experiments and Soft Machine, the British musical avant-garde scene started forming. At that point, Henry Cow had already achieved a certain success – they had played a few shows in their local hood. Finally, Chris Cutler joined the lineup – the core of the band was formed. That lately led to Curler's long-time cooperation with Fred Frith and Tim Hodgkinson.
You won't find a more expressive drummer than Cutler in those days. Even now, it seems that while playing Chris Cutler follows a certain inner-surrealistic vibe. The way he works is totally different in comparison with any other drummer. It seems like Cutler distorts the form and content. But with it, creates something authentic and new. And makes it resonate with your vibes.
After more than 100 releases and thousands of shows played all over the Earth, Chris Cutler doesn't stop. He's full of ideas for collaborations and releases.
In the interview for Peek-A-Boo magazine, Chris Cutler told us about the British scene in the late 60's, about the very first years with Henry Cow and his attitude towards Rock In Opposition, about authenticity and self-expression, about Recommended Records and future plans.

Among your influences you mentioned such artists as Sun Ra and Frank Zappa…In one of your interviews I found that you used to listen to all these records with a wrong speed, which is quite interesting. Can you say that as a musician you've always been interested in doing everything in a different way ?
I didn't listen to everything at the wrong speed, but I did often, for the pleasure of it, tune a radio between stations, put on a record at the wrong speed, then maybe a second radio or tape recorder and just let them all run together, to see what happened. But no, in my early years with music I was trying very hard to do everything in the accepted way - to acquire the standard techniques. Doing things differently came after I'd learned how to do things conventionally. You don't have to follow that path – plenty of people don't – but I did.
In the late 60's you started exploring the musical scene in London. What was the musical climate like back then ?
It changed completely in a very short time. Before early 1967 bands played in local halls, pubs and clubs so that people could dance, and the dancers called the shots. You had to play what they wanted and they'd complain if you didn't. That meant you had to be familiar with a basic repertoire, because people would ask for particular pieces and you had to know them… Then, almost overnight, there were concerts with music you couldn't - or wouldn't want to - dance to. You just watched and listened. And that became normal very quickly. By mid 1966 in London you had the Notting Hill Free School - where groups like the proto-Pink Floyd played - and then the UFO club in the Tottenham Court Road, which opened at 22:00 on Fridays and ran until 07:00 or 08:00 the next morning. The UFO featured no generic musical style – but everyone who played there had some new twist or perspective to offer. In the space of just a few weeks I saw Pink Floyd (psychedelic, electronic), Soft Machine (jazz, soul, Cecil Taylor), AMM (abstract noise), Fairport Convention (folk rock), Arthur Brown (cabaret, theatre, soul), The Incredible String Band (folk, ethnic, completely strange), John Stephens (free jazz) and Tomorrow (rock, pop) – all of whom seemed to spring out of nowhere. There was also theatre, dance, projection, film and performance art, often all at once. At the same time people like Jimi Hendrix and Cream were appearing in more conventional rock venues and new venues were appearing featuring the same new bands and lightshows. Then there was the blockbuster 24-hour Technicolour Dream - and a string of free concerts in the London parks… Suddenly we realised that the world had changed; there seemed to be innovation and experiment everywhere - in film, literature, the visual arts, cultural theory, philosophy, anthropology, history, political theory… and not only that but, more unusually, there was also a sizeable public paying attention. It just crept up on the whole culture. Where had it come from? By the summer of 1967 we felt the future was going to be ours. It wasn't, but that's another story.
When you joined Henry Cow, they already had a little bit of following. Was it hard for you to find a common language working with them ?
Their following was very local. Cambridge, essentially, where members of the group were all in their final year at university. This public was used to the band changing - it had started out as a blues and comedy group and by the time I got there, it sounded more like Soft Machine, with additive rhythms, long solos and some improvising. To me that aesthetic was sympathetic – but it was the UFO aesthetic - rooted in the past. I rehearsed and did some concerts with them and, after a couple of months, decided not to stay. One the day I said I'd leave, there was a long conversation in which - to summarize - everyone said they were also unhappy. So we started to look at material band members hadn't felt comfortable submitting – and we improvised a lot. I didn't leave. After some months, we found our own voice, a collective voice that accommodated rather than corralled its members' very different musical interests. It was that open-ness I think that gave us our compass to the future; that and not caring what anybody thought.
One of the things about "Leg End" that still amazes me is the general intensity of the record. And the way you got away from a certain stylistic limitation. So, for you, what made the salt and pepper of "Leg End" ?
That desire to do something different and to accommodate all our very different interests. Then a great enthusiasm for improvisation and a willingness to tackle high complexity - Tim's composition Amygdala, for instance, was exceptionally difficult. Into Leg End we poured all our experiments to date - a year and a half of solid work, 8 hours a day, everyday – and got it out of our system, clearing the decks for the more radical innovations that were to follow.
Together you formed a core of a new musical movement – Rock In Opposition. And it's not just a term, of course. It's also an attitude and esthetics you provided. But what does Rock in Opposition mean for you and have you changed your attitude towards it over the years ?
Rock in Opposition was a mutual support network that Henry Cow put together in the last months of its existence - after we had decided to break up - in order to try to sidestep the monopoly of the music business and demonstrate to our fellow countrymen that the most interesting music in Europe was no longer being made in Britain. Non-anglophone bands were more or less completely ignored here – as they were more or less everywhere outside their own territories. RIO organized festivals and we distributed each other's records. We were effective and the idea caught on. Again, there was no unifying musical style – Univers Zero could hardly have been more different from Stormy Six, for example, but we all shared a common concern with extending the vocabulary of rock, looking for musical inspirations in our own musical cultures and not giving much thought to commercial success. All the RIO groups sang in their own languages when it was 'normal' to sing in English; they were thinking about their music and where it fitted into the narrative of European culture – as well as into the vocabulary of popular music. RIO ran for about a year and then quietly folded – in part because there wasn't anywhere else to take it and in part because we couldn't agree on criteria for taking on new members or managing the bureaucratic side of running an expanding organization. It didn't matter. By then the idea was out there and had done its work. I certainly haven't changed my mind about it. However, the people who adopted the term in the last decades and now use it, have a very different idea about what it means. For them it's about a style of music – a style that equates to what in the '70s was called 'prog' rock (additive rhythms, long-form pieces, C19 classical influences, mellotrons). For us it had been about looking forward – all the bands were pushing into new, unoccupied, musical territories; while today, what's called RIO is looking backward, far backwards - 50 years or more into the past. That would be like Henry Cow playing the music of the 1920s.
Despite the authenticity of what you've been doing as musicians, one of the things that still united you with other new musical directions – you were pioneers. But if we speak about your work and relations with Rock In Opposition, can you say that you had a certain concept, or it was just about being yourself with a maximum freedom and self-expression ?
We were all starting from the culture as we found it and trying to see how to make it more interesting and more surprising. That's not really about self-expression. A lot of jazz was about self-expression - whatever that really means. But we were trying to focus on the musical objects, not on ourselves - the way an Icon maker concentrates on the Icon or a chair-maker on the chair. We wanted the thing we made to be good, not to prove that we were good.
"Unrest" was one of the hardest records for Henry Cow. You improvised a lot while writing the material. In what way did this record differ from the others and can you say that this stress on improvisational music affected your further career ?
At least 40% of any concert was improvised. Improvisation – like complex through-composition – was central to our practice. It stretched us and gave us access to sounds and structures we couldn't have imagined or planned. At the same time the composed music forced us to learn new playing techniques and disciplines. Both made us better musicians, by diversifying our skills - and they fed each other in a dialectical way - as what we learned doing one thing found its way, transformed, into the other. Unrest was important for the group because that's when we started to learn how to use the studio – and our improvising skills – to collectively compose with the specific affordances of the recording studio and the recording process. This music couldn't have been produced any other way: it's studiogenic: you couldn't write it and you couldn't improvise it. And this was a process that united performance skills, compositional skills and social skills - and taught us layering, refining, editing and laminating. More importantly, it was work done collectively, not individually – while at the same time giving each individual greater power to contribute out of their own imagination. These are invaluable skills so, yes, it definitely made a difference to our futures.
If we speak about the creative process itself, is it hard for you to find a balance between improvisation and composition?
Precisely the opposite. As I've tried to explain, the two approaches are simply two facets of a musician's basic skill-set and they complement and inform one another. I still shift easily from purely improvised situations to fully composed situations - and through all points between. You can use whichever skill is needed in the appropriate context. Or mix them.
Once you said that as a musician you learnt everything by playing at an exact moment. You've never really learned to play the drums, the way some drummers who have a jazz-background have, for instance. Why did you choose this instrument and why did you decide to work with this approach - learning 'on the fly'?
'60s rock music was essentially a folk music. On the fly is how folk musicians learn, or at least by listening and copying – and sometimes by imitating older players, who show them they way. The conservatory pursues an industrialized notion of music designed to produce disciplined workers for the musical production line and has the perverse effect of leading performers away from the wellspring of music. They learn instead to reproduce and obey orders - not to create music ab initio. Music creation is a deeply human, existential and affective activity and you can't learn it in the academy where, for the most part, it isn't even wanted. Execution is wanted, not creation. Though I wasn't trained, I practiced and put in my 10,000 hours. I started with the trumpet, then the banjo and the guitar and finally took up the drums when I was 14 or so - because I wanted to be in a band and everyone else played the guitar better than I did. No-one played the drums in my milieu, so I thought: why not? And after a while I got interested in my adopted instrument – not least because there were so few rules and so many possibilities. So I stuck with it. You could argue that not being formally taught means you don't know what you're supposed not to do. And that is very liberating.
Most of your career is connected with experimental music. When you do work with classical music, jazz or any other type of music, you still have a certain form that's quite standardized. You know how bebop sounds, or how hard-rock sounds - but working with experimental music there are no key points, just a tabula rasa. What helps you define the end result of your work when you start a cooperation with someone?
There's no tabula rasa really: nothing is impossible - there's always something. In the case of music, it's thousands of years of culture. We learn music the way we learn a language - it's already there when we are born and we pick it up, absorbing unwritten rules unconsciously until we know how it works and how to manipulate it. Then at a certain point we may begin to stretch those rules – as poets do – but always within their limits, otherwise we would not be understood. If we get too creative, all we wind up making is gibberish – and, arguably, that's no longer language. It's this delicate balance that experimental music negotiates: to be understandable it has to know the rules it's breaking and then break them in a way that can still be followed. Otherwise what we wind up making is gibberish – and, arguably, no longer music. Which is where Cage wound up. What is true, I think, is that experimental musicians are working in the discursive domain of poets and abstract painters, where language can be stretched and given new burdens to carry. However, we still produce on a spectrum that runs from great work to rubbish. Some experiments just fail or are ill conceived or badly executed. So there are rules but they are malleable and contestable. And to your last question; if you try to define an end result you've already stymied the game; the whole point of an improvised performance is to see where it wants to go – so the end result will be whatever the end result is, not something you planned. Your intention, starting out, should just be not to get in the way. And to be alert enough to help if that becomes necessary.
Over the years you've been working with many different musicians. You took part in over 100 albums and created a certain standard for drummers. Can you say that for you, personal chemistry still plays an important role, or there are some cases where you work with someone just because it was creatively interesting, in spite of differences in points of view, etc ?
Yes. I work with people I don't necessarily much like, or whose views or behaviors I have little sympathy for, but only when I think the work justifies the compromise. Of course I prefer to work – and usually do – with people I do like. By the same token, I like a lot of people whose music I don't much care for - and with whom I wouldn't work. So it's the music - the result - that matters to me most.
One of the stimuli for you when you founded Recommended Records was your negative experience of working with Virgin. So, as a head of record-label, what philosophy and conditions do you provide for artists you work with?
I only put out music that I think is in some way interesting or adds to the conversation or the vocabulary. ReR artists retain all the rights in their music and their publishing and I try to present their work in a way that makes them happy. I don't interfere or try to make them think about what might sell. They do it their way and we do our best to make it work. And I try to keep everything in print.
With your colleagues you have released a large number of records and you've toured extensively…But in what way do this creative environment and your work differ from the things you did as a member of Henry Cow ?
In Henry Cow I was part of a collective. I didn't have to make all the decisions. And the band did one thing and that was to create music and the conditions in which we could get that music in front of the public - at concerts and on records. Of course, this took practical and administrative skills as well as musical skills, because we had to organize tours, transport, repairs, logistics, finances, catering and negotiate with officialdom (work permits, ATA carnets and so on). On the other hand, ReR is pretty much just me when it comes to responsibilities and decisions: what to release, how to present it, how to distribute it – managing all the finances… Of course I have indispensible help running things, but the buck stops at my desk. That's the difference. And since I need to attend to ReR business every day - in parallel with all the other lives I lead – time management is an issue. In Henry Cow there was just Henry Cow, now there's the label, writing, teaching, organizing performances and working in a dozen different groups and projects, more or less all at once… these are all time-consuming and require different bits of my brain, so that does make a major difference to my life.
In comparison with the things you did many artists of the late 60's and early 70's sound like mainstream music. For me, Henry Cow and the things you did as musicians were always about being different. But as a person who had the opportunity to observe the evolution and transformation of music over the years, what do you think about the seeds and tendencies you started and their state today, in modern music?
I'm glad you think that. Me too. I think Henry Cow, Art Bears, Cassiber, and so on, still stand up, and they haven't yet become generically familiar. And that's because I think we really did innovate. You can hear that. I like to think as well that we did have some influence on the next generations, if only in setting an example and showing that you can break away from the norms. This is a baton-passing activity. I remember seeing the early Soft Machine and thinking – so; you don't have to sound like everyone else; you can set out on your own path. Like Captain Beefheart, Van Dyke Parks, Harry Partch, Julian Carillo, Karlheinz Stockhausen – the list is long. These are the openers of the way and their influence is slow but deep - and it rolls like a wave through time. Everything changes... So the best one could hope for would be to play a tiny supporting role in that unfolding story.
In the 1990s musical industry passed through a reformation. And the Internet became the main source of communication between artists and listeners. How did you approach these changes back then, and in what way have they changed your approach to work ?
The internet is a flawed model. It doesn't have to be, but because it's been developed under particular economic circumstances, it is. Muscians suffer because everyone wants the fruits of their work but nobody wants to pay for them. So we are pressed back into being a kind of slave caste: productive but expropriated. The middlemen, however, do (for the most part) very much want to be paid, usually by third party advertisers. And they are. Where Napster was simple piracy, spotify is legitimised gangsterism: it's their terms, or forget it. That might be great for consumers but it's a complete rip-off for creators. And, as usual, everybody gets their cut except the suckers who create the product. Think coffee - always be Starbucks, don't make the mistake of actually growing the stuff. Of course, there are many aspects of the internet that work to the general good; it's a mindless technology and therefore a more or less neutral site of struggle. On the plus side, artists can avoid middlemen and meet their public directly and, occasionally, even earn some money. But in general, if you want remuneration the environment is hostile; it's only genereous if you want to give what you make away for free. The platforms, however, will always make money; the system will make money, while everyone else just provides it with free product which it sells back to us. Then the world wide web is a forest in which trees disappear: you can put your stuff out there – along with 3 billion others – but good luck with anyone ever stumbling across it – unless you are willing to play the game: free content, kittens, pornography, gossip, clickbait. Certainly, being serious is not ad-friendly. Which is not the fault of the technology; it's our fault: we make it, we support it. We reinscribe the same inequalities that pervade society as a whole onto our virtual worlds, which do no more than hold up a mirror to our embattled mores. But to address your question: email, information, open archives and instant access to the output of the planet have changed everything about the way I work - it just hasn't changed anything about the way I make music. Or the music that I make.
Could you tell us a little bit about the projects you're working on now?
I recently rejoined Pere Ubu - for the moment. I still work with Hyperion International (Iancu Dumitrescu), The Bad Boys and The Watts – and in a string of one-off projects (the next is in Ukraine with Marek Cholonowski, and involves surround-sound, 360º projection, brainwaves and electronics). I've just finalized the 18-CD Henry Cow Box, and ReR has a whole programme of releases coming through. I'm also finishing two more books, which I hope will come out next year - one theoretical and one of interviews. Of course there's the Probes series I'm still doing for the Museum of Modern Art, Barcelona: free-to-download podcasts that trace the history of musical experimentation from the late C19 to now. I've made 50 programmes for them so far.
And finally. How can you describe the release you'd like to record, that would be some sort of I-wanted-to-try-this-for-a-long-time..?
Coincidentally I am in fact working on an idea that started life during the invasion of Yugoslavia - which involves highly complex poly-rhythms, poly-tempi, microtonalities - and a lot of pitch and metric portamenti. It's a song-cycle in a landscape in which there is no solid ground beneath anyone's feet: my Universe Symphony. I looked for a long time for a collaborator but it never quite got off the ground, so I've started to work on it myself, bit by bit. We'll see.
Danil VOLOHOV
02/02/2020
---