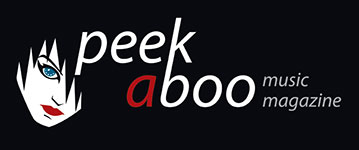 like this interview
---
CRUISE [CTRL]
Cruise [ctrl] seems to be a UMO (unidentified musical object) for some people...
08/07/2011, Didier BECU
photos: © Marquis(pi)X
---
Lots of great Belgian talent this year at Shadowplay and among them are the duo Cruise [Ctrl]. Noise mixed with IMD where the machines are taking over, that's Cruise [Ctrl] in a nutshell.
Well, not everyone knows who Cruise [Ctrl] are, so here's your chance.
J: To be quick, let's say that Cruise [Ctrl] is a Belgian duo making electronic music inspired by electronica, EBM and industrial productions.
Two albums ("I heard it!" in 2008 and "How's Annie?" in 2010) were published by Divine Comedy records.
The second album is reissued by Signifier (North American label) and the third album is on the way and will be published by Signifier too.
We've also recorded remixes and collaborations with EBM and industrial artists and more experimental tunes (the "Two.lone.snowmen episodes").
In my last review I described you as IDM with a dark undertone. And to be honest, I think it's not that far from the truth.
J: Indeed…
G: Some reviews compared our two albums to Pan Sonic, Roger Rotor, Aphex Twin, Scorn, Monolith, Dive, Suicide…
Some others also consider that we are making minimal techno.
J: I agree with the fact that that there is something 'Dark' in our music. However, this is more a side-effect of the sounds we use than a goal in itself. When we compose, we do not have in mind to be 'gloomy' or to make a tribute to 'classic EBM'.
What reactions have you had so far?
G: The reactions to the records are very good, according to the reviews and the public. Making more concerts could be fine however but it seems to be complicated.
J: Cruise [ctrl] seems to be a UMO (unidentified musical object) for some people and, in particular, for some gig organizers.
Recently I interviewed Dirk Ivens who told me something that got stuck in my head. His musical dream was to perform his music at an event like I Love Techno. If I hear Cruise [Ctrl], I get the same feeling: would it not be ideal music for dance-events?
J: I understand Dirk and I totally agree with that. This is sometimes very difficult to perform electronic music in a rock or gothic festival. This public needs something else that bleeps and beats and two guys manipulating strange devices in darkness…
G-In a techno festival, it's totally different. In the first case, the public do not care about what happens on stage: only the beat is important but the relation between the public and the artists is also different, maybe more distant…
J- We also have a more experimental side that could suit an electronic festival. It would be great for us to perform is such events.
There will always be people who say that everyone can make electronic music. Due to the existing software it's even true, but do you think that's a good thing?
J: Yes it's a very good thing!!! Music and art in general are not about technique, money or merit. It's very exciting because nonacademic artists (like us) have often to experiment, to try something else.
The biggest part of those experimentations is not very relevant and is clearly dedicated for the trashcan. But sometimes you have an idea and you propose something (quite) new, something (quite) different, something (quite) fresh… Very naïve or pretentious, no matters…
Cruise[ Ctrl] also use lots of video shots during these gigs. Do you make them yourselves?
G: The videos are made by Ab Strakt, a friend of us. We appreciate her work because it's in the same mood as our music.
I even would go as far by saying that Cruise [Ctrl], especially on your remix album, has a cinematographic approach. For me it felt like I was in the middle of a David Lynch-movie.
J: Really?
G: This is maybe not a coincidence.
Why did you decide to make a remix album?
J: Personally, I like to collaborate with other artists, to merge soundscapes. A remix is an opportunity to do that.
It's also very exciting and intriguing to receive the reinterpretation of one of your compositions by an artist you appreciate. It's not worse or better, it's different.
G: It's an exchange with other artists, other scenes.
Soon you'll be performing at the Shadowplay-festival. Tell us what the audience can expect?
J: The set will be more rhythm and noise-oriented, not too experimental.
G: We will also perform new tracks from our forthcoming third album.
What's your favourite record of all time and please state why?
J: It's impossible to answer this question. There are so many essential albums. Spontaneously I would say "I'll end in tears" by This Mortal Coil because it's a collective work and a very emotional proposition.
G- Nick Cave and the Bad Seeds "Tender Prey". Powerful and fragile
With whom wouldn't you mind to be alone with in an elevator for 8 hours and what would you do then?
J: I never take the elevator
G: It's more tiring to climb the staircase but you don't come up against something unpleasant
Any special message to our readers?
J: Walk with us…
G: and do not cross the limits
FAVOURITE MAN :
J- Dale Cooper
G- Jeffrey Beaumont
FAVOURITE WOMAN :
J- Betty Elms
G- Camilla Rhodes
FAVOURITE MOVIE :
J- Jacob's Scale or Mulholland Drive
G- Mulholland Drive too, Dogville
FAVOURITE BOOK :
J- "The Picture of Dorian Gray"
G- "The Road" by Cormac Mc Carthy
FAVOURITE COLOUR :
J- Red…
G- …or Blue
FAVOURITE PLACE TO GO :
J- Auvergne…
G- In heaven, everything is fine
FAVOURITE CARTOONCHARACTER :
J- Magneto…
O- Bob Razowski
Didier BECU
08/07/2011
---