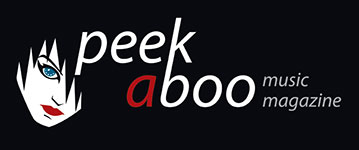 like this interview
---
LEAETHER STRIP
I'm an old fart, I know it.
31/03/2011, Didier BECU
photos: © Marquis(pi)X
---
Dear Claus, you've been active in this scene over two decades now... How do you look back on that?
CL: Yeah I'm an old fart I know it. But I have actually never felt better and more inspired than I do at this point. I really enjoy myself both recording and performing on stage. After the label trouble and a depression that kept me away from music for 5 years, I have learned to deal with all the drama this business throws at me in a more "professional" way and not so much in a personal way as I used to.. I have always been here because of the love I have for the music and the underground scene. The time it took to really realize and learn what I have learned over the years has been worth all the pain that came with it. The most important thing I learned over the years was to trust myself and the decisions I make, and not take any shit from anyone.
Everyone has an opinion on what you do when you are a public figure, and that's OK. I just wish that some people would show a little more respect towards other human beings in general. But I am not complaining, I am still living the dream I had when I was 14 years old learning to play my little Moog.
Meanwhile the music industry completely changed, when you think about it, for the better or for the worse?
CL: The internet really fucked things up for sure. But it also opened a door and gave new artists a chance of getting their art out to the world. Problem was that it meant that most labels went under in the process, it was almost impossible for bands to get a record deal and that is still the problem today. The few labels that are left are run by people who have a passion and a love for the music, so both the labels and the bands really depend on the few honest people who actually support the bands they like by buying their releases. If it wasn't for those dedicated people the scene would be dead and gone. Remember that everyone! We, the labels and the bands, need every single one of you to keep releasing new music. We also need those labels because we want the new talent to get the same chance as us old idiots got back in the dark ages.
Your latest album is called "Seasons change, I don't". That sounds like a very personal statement.
CL: Yes, like many of my songs this album is also really personal. When you reach my age I think it's only natural to reflect a bit about what you have learned and seen in your life, and that song and title is about that. We don't really change as persons, we just ad new layers on what we were born with. That's how I fell. I'm here now, but "the flame still burns when I'm gone".
When I listen to your music I definitely hear someone who's lost in music…
CL: Yeah I'm totally lost my friend. I live and breathe music and this will never stop!
What's your favorite record of all time and why?
CL: That's very easy for me to answer, Depeche Mode: Black Celebration
This album really was the seed of that was to become Leæther Strip. I had no idea at the time, but it had such an amazing impact on me, and I can see now just how much it really meant for the way I would move musically in the years after. There is not one weak song or sound on that album, its just perfection. I don't think there would have been a Leæther Strip, if that album hadn't been recorded. I hope that one day I will get to thank them for that in person.
In April you will play Netherland and Belgium what can your fans expect?
CL: They will get it all, new stuff and all the classics. This time, my better half and husband, Kurt will be with me on stage. Kurt is a trained pianist and I finally talked him into joining me on stage as my Keyboard player. It's only natural because he's been the "silent member" since 94. And I want him to feel the amazing rush it is to perform for people. I want my shows to be fun and for people to have a party. I love being up there when all I see is happy faces smiling back at me.
Didier BECU
31/03/2011
---