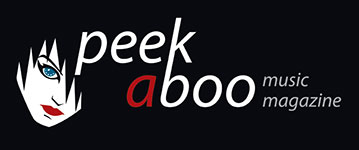 like this interview
---
PETER 'BUDGIE' CLARKE (SIOUXSIE & THE BANSHEES, THE CREATURES)
'I have more anxiety from the students then I ever on stage!'
05/08/2019, Danil VOLOHOV
---
The very first thing I spoke with Budgie was Lollapalooza. At that point of his creativity, The Banshees have already achieved a cult status. So playing with such cult representatives of alternative rock as Butthole Surfers didn't change their career too much. "Oh, I remember Butthole Surfers! I played harmonica with them!" says Peter to me.
After some years, it seems that nothing can amaze me about Peter's career. He started his musical path while living in Liverpool, where Budgie co-founded The Spitfire Boys and Big In Japan. Two very important bands for anybody who ever heard about the Liverpool scene and such places as "Eric's" musical club.
Moving to London was a key point in Peter's career. At that point he already got his well-known pseudonym he uses up to this day. He remembers his time in The Slits with a certain nostalgia. It's understandable – their "Cut" became his first big record.
Budgie joined The Banshees after they had already recorded two albums. But it seems that only with "Kaleidoscope" everything had come into place. Severin's gloomy bass guitar, sarcastic lyrics of Siouxsie Sioux and depth sounds of Budgie's tom-tom's. These are the things that made "Happy House" so special. This is the sound I always remember thinking about Peter's drum-style.
In the interview for Peek-A-Boo magazine, Peter "Budgie"Clarke told us about his very first influences and punk-rock, about The Slits and The Banshees, about his current work with John Grant and his pedagogic experience teaching students at BIMM.
At the present moment you play drums with John Grant. Your cooperation started in 2015, when you participated in the recording of "Grey Tickles, Black Pressure". Can you tell us how you got together ?
I've been taking for live-drumming for Dannish band called Efterklang. They had a new album coming out called "Piramida". The first day they did was in Sydney's Opera house, in Australia. I remember myself thinking "That's a good first week!" ( laughs ). When we were touring in Britain with the Northern Symphony Orchestra, John Grant with his keyboard player – Chris ( Chris Pemberton ) were there. As a two piece they been opening for Efterklang each night. So I think it was the third show…when I finally got the time to see, who was opening for us! And I heard John's voice and thought "Wow! He's got an amazing voice!" as well as amazing songs. They were doing like a double-act. They were moving really quickly between each-others keyboard positions on the stage. So everything I thought was "Oh! Wow! What they're doing!" Anyway, I had breakfast with John, in Manchester. Both of us woke up early one morning, as we were travelling together. We had a great talk. And I think, I felt that we made a connection. John is a really eclectic fan of all kinds of music.
It was about a year later somebody said that: "I just saw John Grant playing with Ben Watkins!" – Ben is a friend of mine. I've been playing with Ben in Moscow and St. Petersburg. This is how I got to Russia! Ben did a remix on The Creatures album…And The Banshees things. So we go back a long way. And he once said to me "You should get write to John Grant!" At that moment, I didn't know that John had a drummer. So I got in touch with him on Facebook. After year about it he wrote to me with the offer: "I'm doing a new album. Would you like to play drums on it ?" – I said "Absolutely!" After we finished recording, it was in Texas, in the studio of John Congleton, I said to John (Grant ) :"Listen, whenever you want to tour this, if you want me to come back – I'd be happy to do it! I'm available for that!" – I wasn't very busy at that time…And then I got a call…And yeah…We toured for 18 months. I don't think that we got to Russia at that time…But we were in China for the first time. John is really great guy to work for! And of course, I'm happy to work with this nice bunch of people! This was actually a long answer, probably because I have a lot going on in my head. Yesterday, I got to buy some vinyl –John introduced to me the wonder of vinyl again! He's a vinyl-addict! ( laughs ) So I bought a magazine published by UNCUT, it's called "Punk". And I was really pleased, because The Damned were there…with Rat…The Clash…And The Slits. And the Banshees! And I said "I'm in there twice!" ( laughs ) It wouldn't occur to me that after these years, I quite removed from where it's started. But I just feel…Somebody just said that "This night is great! You're still full of enthusiasm!". It was actually a guy called Head. Who had been working with Polly Harvey…He was working with Anna Calvi that night. And I thought: "Wow! Anna Calvi is amazing!" And I got to talk with him. He said that "It's very nice to see you! Such a power!". Then I was like "Carry on talking! This is great" ( laughs ). He mentioned people like Nick Cave. At that moment I thought: "There is no point in doing it, if you don't really feel it". That's what we always said as The Banshees: if you feel this – we should continue. So It's very nice for me to be here, and have someone who knows, notices…It gives me sustenance, feeds me. And makes me a person I wanna be. A good version of me! ( laughs )
Let's speak about the very beginning of your career. In such an opposition. In the 70's you came into musical scene as a drummer of "The Spitfire Boys" which became the first Liverpool punk band. Then you played in "Big In Japan". But how was it to play punk rock during those days ?
I think I kind a turned my back on music…It felt like an age. It was maybe two-three years. Because I've gonna be a serious artist, in art school. Where I studied painting. One day these guys knocked at my door: "Do you play drums ?!" – "No, I don't!" – "Yes, you do! We're playing tonight!" ( laughs ) Then I asked "Where you're playing ?" – "Eric's at Liverpool! We're opening for Siouxsie and The Banshees" – "Who ?!". At that time we didn't had a gig – it was too late. But everything was like…If you turn somebody's sound check with your gear on stage…There was an "Electric Circus" club in Manchester. And there were like four bands with drum kits set upon, outside the venue. And there was politics "You can get kits at first!" – and there were almost like fighting about it…So there was that. We always were playing the gigs not for the music…It's because they were looking for a band that night. You should be playing while somebody is waiting. For each show "Oh…We're in a wrong place!" And they didn't like it! But really the inspiration at that time was…The guys came with me. And they knew some Ramones songs, they knew. I didn't know. I never heard the Ramones at that time. I think I heard the Clash's first album. I like things like "Janie Jones"…
The song is really amazing!
Yeah! I love this drum beat:"Dum-tu-du-dum-tum…"
The introduction is great! Terry is a good drummer!
Really good! And that was my introduction on what's going on. I saw The Clash arrive at Eric's a little later. I came first-to-first with Paul Simonon, going down stairs. With a very tight little staircase. Cause it was a club in a basement. And I just saw this guy, who was quite tall, like he was made of steal. He was sticking up like a brush. And I was like: "F*ck! He looks amazing!" ( laughs ) So we all were inspiring in that way. We were full of a belief and an energy…"Yeah! So who's gonna be our singer ?!" – there was a guy in the crowd dancing! He was dancing with auditioning of bondage suit on. But he only had a trousers…Or maybe a whole gear, I don't remember! But it was more of him, as he stored out. And he had like cool in his head. It turned out that he was the big fan of The Slits. He really loved Ariane. So his name was Paul Rutherford. And we saw him on stage. He screamed, he almost cried because he had never been on stage before. Then he just shouted the audience…And we thought "We got a singer!" It really was as spontaneous as that. We lasted a few months. Then we got a single – we managed to record it. And we thought – this is it! We didn't think anything. We just did it! We listened to the Pistols, not on the radio. But we heard them. We've seen them playing in Liverpool. Sex Pistols and…I think I met Glen Matlock at that time. And actually Glen was the reason I've got to London. And it was just that. We were lucky with The Spitfire Boys. And later with Big In Japan. We had a facility, we had "Eric's" club in Liverpool as a rehearsal room. There we had a PR-system, we had some gear – cause we didn't have all equipment. And we had that every day. In the afternoon, when the club was closed. That was priceless. Because we couldn't afford it – we had no money. It was the belief of people – Roger Eagle and Pete Fulwell, who run the place. They encouraged us, because if we wanted to do it – we had to work! And then to work harder!
The most successful and creative period in the history of The Banshees started after you became the band's drummer. After "Kaleidoscope" you released the successful "Juju". But talking about the first one – I know that practically all the material was written by Seouxsie and Steven. So in comparison with Juju – did you need some time to feel like a band ?
I think for "Kaleidoscope", Siouxsie and Severin wrote…"Red Light", "Desert Kisses", "Christine". There were little demos with no drums on them. We only had a kind of beat box – that the people used. So all these songs were very light and almost shapeless. But the structure was there. And I think they have to do this – there were no way of getting ideas down. I remember my introduction to the first song I played with them – "Red Light". And I came in thinking, I'd head. I played a lot of Lou Reed's "Street Hassle" which was quite influential on us, at that time. So on this song, everything starts from studio situation…and then a live-sound getting in. So when the drums come in, they come as a live sound. It seems that we did studio recording with a live-recording. And I thought: "That sound gonna come into this band!". "Red Light" starts like mechanized beats, like shut of the camera.."Do-doom!Do-doom!"And so…It wasn't punk! Of course it wasn't! ( laughs ) It was like: "What you're doing in this situation ?" and so, for me, I felt like I was straight way allowed to be inventor. And that's what we've been trying to do in Big In Japan. We weren't restricted by any kind of label. But, The Banshees…Siouxsie and Severin were so strong in their vision! And of course, there were me and John McGeoch, who is such an inventive guitarist! But of course, there weren't any limitations. I used to play bass on "Kaleidoscope". Steve was playing guitar on "Tenant". It was an interesting time. Later, when we recorded "Juju" there was "Voodoo Doll" which scoured our producer – Nigel Gray. It was one song he couldn't handle on! Because it was the biggest song live!
And as a result, we produced it by ourselves. So it was quite different, a moveable way from what we've been doing with "Kaleidoscope". But "Juju" was different! We've being writing, we've being touring with John McGeoch. Who, by this point, was transitioning from Magazine into Visage, into The Banshees. We moved to writing in sound check! We were writing "Tenant" and "Trophy" – these songs are coming from bass-lines or drum-patterns, or guitar motives. So we were writing again, in this – kind of "live-situations". Out of rehearsal room. So when we had a sound check we've been recording stuff. That's why "Juju" to me is like "live performance album". And in connection with…" Kaleidoscope", the demos there had to be, because there was no live band.
At that time, in 81 you formed The Creatures releasing your first EP – "Wild Things". How hard was it for you to work with both Banshees and The Creatures ?
Originally The Creatures came out of "Juju". The track "But not Them" was part of writing. And we did write "Arabian Knights" one day. And we were writing "Spellbound"…At that time Severin and McGeoch were out in the next room and we were just dabbling around with this drum-pattern. And when they came back – we recorded it for the album! But it's like obviously…it could have stayed in a live set. We played this song in The Banshees set for the whole tour. Severin and McGeoch went off stage, had a brandy…(laughs)…And they enjoyed playing it! It became something we can do, when we have some time off. It was Siouxsie's birthday, one of many…when we were working in the studio…And in the weekend we've already had all these tracks which became "Wilt Things" EP. After that point it became clear that two things should be separate. Because, we seem to have enough energy to do both. It's interesting to look back now, thinking about what could have happened. Much later. Because when there were long gaps routing – one Banshees recording and the next, then we would have the time, to really explode. "Feast" was really quick. "Boomerang" – ten years later. We went much deeper. And I think The Creatures sound…there were just two of us. I think the hardest thing was actually for the record company. To figure out what to do with it. Like with Talking Heads and Tom Tom Club. As Tom Tom Club was in danger of surpassing "the mother ship"…(laughs) Because both of them were, if you like, "We can explode what is already achieved!" The freshness of the band was because of that time. But I also think that it was the way it was. We always returned to Banshees. So The Creatures was what is intended to be. Until it became the main thing…
Talking about your sound…You've been recording "Feast" at Hawaii. So can you say that the atmosphere at that place and its culture influenced the sound of the record ?
We didn't intend to go to Hawaii. Quite literally: we stood in the office in the London. There was a map of the world. We looked through dots in the map. The first place we wanted to go to was San Paulo. Or Mexico city. But talking about the countries itself, we released that we couldn't speak with anybody outside of the studio there. At that moment we decided: "Come on! Let's go to Hawaii!". Then we discovered that there is a studio. "We got a studio! And you're free!" So when we got there, we arrived with the few ideas for songs. We had lyrics for "Ice House", we had "Miss The Girl" idea. But of course everything influenced this in Hawaii. We've never been anywhere so tropical like that. We've never seen bamboo so tall. We've seen insects. We heard the lizards! But of course there were the traditions. We've seen ukulele, like in Hawaii-films in America. We head the chanting singers, who were doing traditional Hawaiian chanting. So we wanted to get them on the album. The recording was challenging as we didn't have a lot of music written. Through process of needling in the morning, doing a drum-track with Mike Hadges. Then have a cassette and send it down to Siouxsie. It was in a little beach-house somewhere. And spend her time writing words and getting melodies, for these drum beats. Then she was coming in the evening and tried them own. In the meantime, we were going off, jumping on a court bikes. A three wheels model. I think court bikes were still to be invented…So I think everything they heard. In the lyrics, in sounds. The marimba the drums from Hawaii, there were just what I found. The desk itself was custom-built by the guy around the studio. So there is nothing familiar about its layout. There was no marks or the notes. It was like "This is what number you're at!" Mike ( Hadges ) was playing the desk. The three of us come together using the desk as an instrument. Really. Then we started to do it with The Banshees as well. And of course, we got some traditional gear. We did lots of photographs of what we saw. So it's a Hawaiian album, but it's very much from where we come from.
With it, after John and you came to the band there were also chances of the members. John changed by Robert Smith, then Robert was replaced by John Valentine Carruthers. So being in the band, have you ever got a feeling that at some moments it reminded you a kind of business model. Like Mark E. Smith with the Fall. Because, for Mark it was like a business. Or you always only felt pleasure with everything you did for the Banshees ?
I think ours would have been a very-very bad business! ( laughs ) If we were running the band as a business model! But it would have been a new business model! We were losing the managers, the guitarists. And we didn't just pick up the "next guy" playing everything. We really looked for someone who was creative. We used this as an opportunity to revitalize. I wonder if Mark…I've never met him. But I miss him in a way people tell me how he was. The idea of dismantling your band is very…self-destructive in a way. But, around that time it was the Banshees kind a did, almost disregard what we just done. In order to do the next thing – the inspiring in way to us.
It's kind of fuel that need. So we had a different guitarist. Of course for live shows we have to get them to re-interpret. Or find a way into. The way John MacKay played, the way John McGeoch could play. And eventually, the way John could play! As, when John Klein came along, he had three jams and Robert to copy! It was a bit of mind-blowing thing. And all these influences are in the sound of the band. I don't think that we ever thought as cold and analytical as business mood. We could be capitalized on many more things. But eventually, I think it would have been business that brought us down, in a way. How to survive ? Perhaps our choice of how to survive in a business world. Perhaps we couldn't make that final step. We're not a "legacy-band" in making. ( laughs )
With The Banshees and The Creatures you had a chemistry between all of you. That allowed you to understand your colleagues, the things they wanted to express. Comparing this experience with your work with The Slits, what can you say about it ? As it was one of the first recordings you did.
As I said before, I met the Slits being in The Spitfire Boys – we've been opening for them. In the "Rock Garden" in the Covent Garden. There was 20 people. We hang out with them. We all crushed in the same house, slept on the floor. I knew a part of them. But the whole series of events: I lived in London, the manager of Deaf School was looking after me cause I have no place to say. Clive Langer pup me up. The story itself is very long. So the shorter version of it would be: I got to Ariane's house. Her mom – Nora, had a house there. And she opened the door. In a t-shirt and a pair of knickers, I think she had on. We sat for about an hour in the room she played the music. She played, and rocked in the chair. She used to rock in the chair and smash the springs on the back of sofa. I just got: "She's amazing! And she's mad and crazy!" ( laughs ) That was it! That was my audition! I didn't play the drums. I think the first thing we worked on was "Typical Girls". We did everything with many different producers. But I tell you how I look at it now, because…At that time I was 20 or something like this. Ariane was about 17-18. Maybe 19. They were so amazingly stunning. When she walked in the rehearsal, I couldn't speak to her anyway. She was lovely. She was like a woman I've never met ( laughs ). And Tessa was amazing! Cause she was like…so cool! And of course, looking at Ari, I thought "She's amazing!". But at that time we never had conversations. We never sat down and talk. As much as you and I are talking now. When I saw Viv just recently. I hadn't seen her maybe two years ago. When we met in Berlin. She was on a book tour for her first book. And I met her by chance, cause she didn't know that I was going to be there. After her talk has finished I just shouted "Viv!" and she saw me. And we moved to order to that. At that moment I thought "That's the connection we have!" I knew that we had it. But I never was able to express it. Accepting the place. Because, there was so much shit going on at that time. There was so much that occupied her as a writer and her wish to make the band successful. There was no time for small-talk! It was not fine for a small talk. We were so focused, I suppose. I remember Rich Farm ( Studios ). I've got in with Dennis Bowell. We've being working by the piece of stuff in the morning, by the time girls came in. We were just concentrated and focused. 23-25 years later, maybe longer, I was able to give Viv a hug and say: "I've seen you before! Your albums are amazing!" – "Really ?" – "Yes, cool albums!" – "Really ?!" ( laughs ). But this time It was like: "Yeah, wasn't it ? Wasn't it great ?" and we were that "We should have had that conversation we've never had!" – we still haven't had it ( laughs ). But the chemistry…it was nothing to say. That's when chemistry is involved into the things. And you don't talk about it. You're just in such a situation, where this stuff is happening. And you don't wonna interrupt it. Dennis Bovell – the producer of the "Cut" is a magician! Just a magician! He's amazing! I had no idea that time that he had been working on Linton Kwesi Johnson's album in London! He was working on "Forces Of Victory" while doing "Cut". And "Forces Of Victory" is the album Siouxsie And The Banshees used to play all time around we were travelling to the gigs. And eventually we had Linton on stage opening for us, with John Cooper Clarke – on "Juju" tour. And as for me, it's the thing I've started my own path from Liverpool to London. Here I have a new trap and I'm still joining the dots. It's quite amazing!
Listening to the drum parts of The Banshees I've always noticed the influence of such a tribal rhythmic upon you. Increasingly, we could feel it, listening to The Creatures. But can you say that as an artist and individual this chaotic element was something you brought from punk-rock ? Or was it clearly the thing you felt as a musician ?
The things I grow up with. I was just in Brixton, talking with the guy…In the stop. He was like 25 years. And I saw a record he has, I said: "This is the first record I bought!" It was "Return of Django" by The Upsetters. Alive thing like Hotlegs - "Neanderthal man". Godley, Crème and another guy before they formed 10cc. John Kongos – "Step On You Again". There was a really obscure track by Peter Green – the guitarist of "Fleetwood Mac". He had a song called "Heavy Heart", which was just a blues guitar and bongo. And no vocals! I thought: "This is amazing!" I always was fan of these drum beats! I remember myself listening to one track back in the days. Just mad African drumming: "Tam-da-ta-tam! Da-ta-tam! Da-ta-tam!" But one of the things I loved also, was the film called "Zulu" starring Michael Caine. He was surrounded there by Zulu-warriors. Their play was amazing! And these images made everything rattling! It was something enormous!
Talking about the importance of musical releases you said once that "time is a good test". In this regard I'd like to ask you: late November the reissue of "The Rapture" would come out. Stylistically it differs from your notable works of the 80's. What do you think about this record after a year ?
I think it was definitely work we did by the time. As we were making this record we were releasing that we weren't sure what would happen next. We didn't know what the future was. Nobody ever does. But we ever really had misgivings that things were not going well. Not to be with us, but with the music business we were in. But still, the things kept going…like in title track, where we were still employing the devices we used working on "Kaleidoscope" really. We were able to piece three ideas together and formulate it into one piece. We mixed our influenced. And as for me, it's still very strong album. One of the influences on my drumming there was Kodo drummers from Japan. When I was a kid I saw them on children's television in England. And I was able to use these beats. And at the end, it became the beat for "Not Forgotten". Japanese Tokyo master that wrote that beat…We've been playing together on The Creatures's "Hái!" So we were already moving to that side. But that was a kind of we did the compliments.
But looking back on "The Rapture" as an album, it seems for me that somehow we were trying to pull together all the albums. It feels like – partly "Juju" partly "Kaleidoscope", partly "Kiss In A Dreamhouse" or something like this. There were lots of bits of everything. As we were playing as a band. "Sick Child" contained guitar parts that really motivated the sound of it. But I'm just talking about the album in general. As for re-release, it would be insulting not to give the same attention again, to the early albums. And not to do the full catalogue.
Despite your activity with John Grant and some side projects you're taking part in, you also teach students in BIMM (British and Irish Modern Music Institute ). Could you please tell me about the start of your teaching activity ?
I was living in Berlin. I was in a band – Juno Reactor, from Brighton. And in Brighton there has been a BIMM college! That was the first college. One of the tutors there…The guy being teaching there from the beginning…I think he was a guitarist from…Sleeper! His name is John. He gave me his card and said: "Give us a call!" I didn't call for about a year. Cause I was in Berlin. Nothing was happening. Everything was going wrong. I wasn't playing. I played occasionally…maybe twice a year. In St. Petersburg or Moscow. I didn't know what to do. So I called him – I found the card and he said "Put your CV together." And I thought: "What is CV, I don't know ?" ( laughs ) So I just wrote all the albums down. Then I discovered that they want to have a talk with me. And it was in Berlin – I thought it must be in Brighton! So we were opening a college in Berlin, three years ago. And I just was called by John Grant to go touring with him. It was in September. The college was opening in September. They said "Yes, you can start!" – "I haven't done it before!" – "Everything is fine! You'll be a perfect person for this job!" And I said: "I'd love to do it. But I have a tour…" They said to me: "Go on tour, come back and tell the students what it's like!" At that moment I thought: "That sounds as a great position!" ( laughs ). It's exactly what is happening right now. Because we just finished our first year, the smallest group of the students. Because it was the first year. They just graduated. What is it for me ? First of all it's an ability to get in touch with young people. I just turned 61. But I also have two small children. I'm married. I have a seven year old daughter. And boy. He's just turned five. I don't get a sleep when I'm at home ( laughs )…But unlike any of the time in my career. I have a family to miss when I'm away. When with Siouxsie…We never said about "I'm going home!" or "I'll see you next week!" I was always wondering what that was like. And now I know that it's a great thing! (laughs) But the college also…It makes me feel so relevant. Because I have a history with I live on. And I'm living theaters, clubs and stages. It's my home, in my head. So I have it in my blood. It's like we talked about The Slits earlier. Sometimes it's not the words you say. Sometimes it's the way you are. And If I couldn't give any of those people…They're not all-the-young people. It's a people already got a career going…the reality what it's like. The reality what it needs to me, doing what we do. I'd wish I've had that I was in college. So now I have an opportunity to give back some of these stuff I picked up over the years. But it's great to see enthusiasm. It's great to see some young people. Cause I've already thought: "You don't need a college, to do this!" But like Eric's was our little college. We wouldn't ever do it, if somebody hadn't given us the facility, to make mistakes and do it every day. It didn't cost as much money then…But the facilities also making connection with people. So I'm very fortunate. I feel lucky to work there. I'm grateful for that opportunity. But I'm also incredulous I can do both things at the same time.
Being on stage, each artist tried to get something to the audience. Some sort of feelings, ideas, thoughts. So talking about your teaching activity, in what a way do your feelings differ from what you feel as a musician and composer performing on stage ?
I have more anxiety from the students then I ever have on stage! ( laughs ). I get class-right, not stage-right! I suppose what that means. I'm also learning. As anything I can draw on is my experience. Certainly I don't get on stage and PERFORM for them. But I'm in them. When they're working on playing, I try to think how it feels for them.
In one of the interviews, Siouxsie said that your music expresses more than you can express with your words. Years after the break of The Banshees, after The Creatures disbanded, can you tell us, in this process, which things changed for you, what remains the same, and are there things you learned to express yourself with words ?
Hm…Interesting… What I'm learning it's how to be a good teacher. And what is a good teacher ? The college is acting in promoting the process. It's not the same with "This is how you do it!". It's the words you choose. I know how these words sound like. When you're in a recording studio, with the sound producer and you want to explain how you want this to sound. Without telling them what to do. You start using your usual words…And what's how you get to your creativity. What words inspire? What words we can use to give somebody an opportunity to say: "Yeah! I know what you mean!" ? It's like we did with Siouxsie and Mike Hedges with: "…Sound like a horse falling from the cliff" – "Ok!" – "Yeah!" I told this to the students and they get it. It's something like to do everything with all the things you bring to your instrument. From all the other places. Just some kind of feeling you want to express. How you do that ? How to define how to express them by themselves ? Without talking them how to do it. That's somehow, the link to me. And it's looking for right words to say.
I was shut down with all I felt with this long use of words in my college. But also maybe I wasn't ready for that at that time. But as I said earlier, with The Slits, it's not about the talking. It's about your feeling. Maybe it's a lot what this is about. We have this interview. And that's to me is still…I'm still making connection. Recently, I was in North Germany at a festival. The Breeders were playing. When they came off stage I wanted to say: "Hello!". And one of them – their bass player came to the dressing room saying: "Hey! Are you Budgie from The Slits ?" – I thought: "Jesus! After all these years nobody said to me: "Are you Budgie from The Slits ?!" ( laughs) I said "Yes" and she said to me: "If I hadn't heared that album, I wouldn't be here. I wouldn't be playing!" – and I thought: "Wow! We did something right!" ( laughs )
Danil VOLOHOV
05/08/2019
---