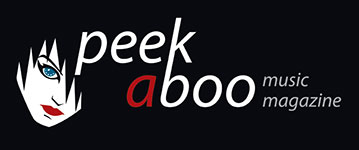 like this interview
---
SOLITARY EXPERIMENTS
It is important for us to play festivals like Shadowplay to show the people a face and leave a brand mark.
21/07/2011, Didier BECU
---
Solitary Experiments are another band you can see at Shadowplay Festival and especially for this event, Peek-A-Boo decided to have a talk with this synth-institution from Germany.
I guess that you have no problems if I say that Solitary Experiments are icons of the electro-genre. Do you feel like icons yourself?
We don't think so and we haven't reached the zenith of fame yet. We don't feel like icons, even if it sounds unusual. We still make music just for fun and not to be adored by others. As long as people still buy our music and come to our shows to celebrate together, we get the attention it deserves. That's reward enough!
When you started out, something like 20 years ago, would you have thought you'd still be around in 2011?
We never knew if it would succeed or if we would fail, but we never thought about how long it would be going. Meanwhile the time trickles away so fast and soon we will indeed be celebrating the 20th Anniversary. We are really proud of that and of course it will not be the end!
The scene has changed a lot, you used to have the big three (Sonic Seducer, Zillo, Orkus) but now it seems like it's more the power of the internet. Do you see that as an advantage?
Not only as an advantage, but also as a gift and relief for both, musicians and consumers. Everything has become so much easier. The whole medium opens doors to new marketing channels, multiple ways of communication and lots of opportunities to exchange experiences or simply to share information. Everybody makes use of this technical development and like music itself it connects people worldwide...
Still with Solitary Experiments, you're still among the big players. I know it's a silly question, but how big are you in Germany?
It is not one of these questions a musician can or wants to answer. But I would say we are for sure more well known here in Germany than in other countries. It is probably due to the fact that we have more shows here than somewhere else.
For example, you can listen to our music in every club every night but nobody knows the artist, just the song. We must still work on it! So it is important for us to play festivals like Shadowplay to show the people a face and leave a brand mark.
You're still one of those bands who began their career on tapes. I miss that, not tapes themselves, but now on the internet: everybody seems to make music!
You are right, in the past it was more difficult to make electronic music. Nowadays it's simply easier, because almost everybody has a computer or laptop and the software evolution doesn't stop. But bare in mind, it always depends on the operator not on the equipment to make a good sound!
From tape to one of the big players on Out Of Line. Do you think it's been a struggle to get there?
Oh yes, for sure. It was a long and hard way for us and we were for quite a while an underrated band in the scene. We gathered experiences, made some mistakes and have had our lessons of the music-biz. But in the end all of it was worth it, because now we are purified and disabused.
I'm an electronic devotee, but have you never had the wish to do something completely different music-wise?
It never entered our thoughts. We grew up in the 80's and Synthpop & New Wave was the music that inspired our generation. We've never denied, that bands like Kraftwerk or Depeche Mode were our role models. So we are addicted to this kind of music and by the way, we aren't able to handle another instrument...
Sometimes people label you as futurepop. Can you live with that term?
There are different people, different opinions and different terms as long as I can remember.
Who cares, how somebody describes your music? The fact is, you will never reach everybody with your message and for fuck sake, music taste just differs! Call it whatever you want, it will remain electronic music from our point of view. We can live with that...
I never understood the need to have all those remixes but with Solitary Experiments it's more than okay... What do you think of that whole remix thing yourself?
I never understand why people don't like it? I appreciate remixes a lot! It's nice to hear your work re-arranged by other artists, because it is always a big surprise what they make out of the original.
Otherwise, it makes fun to treat other people's material and create your version of the song. It is an interesting exchange between musicians and for such projects we would also prefer completely different styles (music-wise).
What's your favorite Solitary Experiment?
It is an ambiguous question, isn't it? I really don't know, if you are asking for a favorite song or more for a favorite event or happening? What the hell, we have to discuss it, maybe in the next interview... (starts laughing).
You soon will be at Shadowplay Festival, what can we expect?
To get an impression of our audio/visual live draft just visit the you tube channel and look for us, there you will find lot of current video footage. Because a living picture is worth a thousand words!
What's your favourite record of all time and please state why?
There are too many to mention only one! But everything started in 1986 with "Black Celebration" and I was a 12 year old boy...
Who wouldn't you mind being alone with in an elevator for 8 hours and what would you do?
Oh My God!, what's going around in your head? I really hope it wouldn't be the mechanic, if something got damaged outside.
A special message for our readers....
Thanks for everything! Hope to see all of you soon!!!
Didier BECU
21/07/2011
---