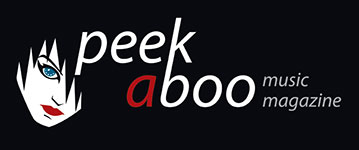 like this cd review
---
CONTAGIOUS ORGASM
Escape
Music
•
CD
Dark Ambient
•
IDM (Intelligent Dance Music)
•
Noise
[90/100]

21/10/2011, Chris KONINGS
---
Contagious Orgasm is a band with numerous sides to it, they have been experimenting with sound for about 25 years now and are impossible to pin down in musical genres. One day they will be making ambient or idm, another day they travel on the harsher paths, making noise and industrial. Unknown to me, I would view them with Argus-eyes out of ignorance, for bands that tend to go from one style to another just make me suspicious.
They have a huge output on a host of labels, ant-zen alone is good for five full albums and two vinyl releases, so comparing this new album to their older work is next to impossible. Missing them (along with Lustmord) on Maschinenfest was also a bummer, those were my two greatest dissapointments of being forced to leave on saturday night.
The album itself takes a long time to settle in. As there are so many influences how can one expect otherwise? The intro with a gloomy bassguitar and dramatic cello's will absorb you instantly in their downward voyage (In A Flow). This continues with added background noises like bells, giving it a sacral character, like raison d'être's Prospectus (Interception).
The true ride start with Trisect, a spooky electrotune with low basses that would fit perfectly in the more adventurous dj sets. More X-files spookyness can be found in the electro bomb Afterglow, mixing haunting deep house with metallic tribal rhythms.
Some songs are just too weird to soak up, From The Rear sounds as quirky and scary like the LSD period of Coil. Is it because they are Japanese that they manage to find balance between accessibility and provoking sounds in each song? Both yin and yang -or better inyodo, for this is Japanese- are equally represented in each song giving the music a familiar feeling, like a warm homecoming after a dark and cold night.
Normalisation and Capillary are dark ambient soundscapes with a few slabs of rhythms, sometimes even small pieces of breakbeat! Or how about growling animals, again a reminder of Coil (Her Friends The Wolves).
In contrast with these dark sounds is Trip a lighthearted and uptempo intermezzo with some slightly psychedelic keyboard melodies, hence the name? It feels a bit out of place but it also gives ample contrast, as the next one is a ten minute epic piece white noise ranging from a mild breeze to a raging torrent. It's a difficult track to munch through but you just keep on discovering sounds and colors, a very compelling conclusion to a great album!
If only there were 48 hours in a day, I would be able to discover so much more music!
Available on Ant-zen from 28 october.
Chris KONINGS
21/10/2011
---