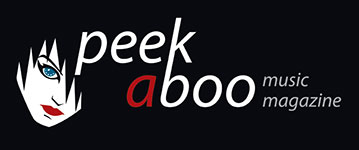 like this cd review
---
INERTIA
Deworlded
Music
•
CD
Industrial
•
Metal
[52/100]

Cryonica
07/06/2011, Melissa BAUWENS
---
Inertia is a UK band founded by Reza Udhin, who also plays keyboard with Killing Joke. This year they celebrate their 20th anniversary with a brand new album 'Deworlded'.
Through my first couple of listens to the album, I tried to decipher the different songs, to find something that stood out, and miserably failed. All I could hear was a chain of interchangeable intro's and similar beats.
The first moment you can catch a refreshing breath is during 'Strange Familiar' which is a completely instrumental track and a relief because this means there is no vox coder used. The welcome breeze lasts a couple minutes longer as in 'Gone' we are treated to, it has to be said, beautiful female vocals.
Unfortunately after that everything seems to blend together again until we reach the last song 'Capture'. It's a bit of a pity you have to fight your way through the entire album before you even get the smallest hint of what Udhin's voice actually sounds like without modern technology.
Three songs aren't nearly enough to make me run to the shop to buy their 13th album. However, I might just go and fight my way through some of the back catalogue to check what they sounded like pre 'Voice-Enhancement-Era'. I have to admit, all this technical magic isn't my cup of tea but then again, it's all a matter of personal taste, right?
Melissa BAUWENS
07/06/2011
---
Inertia is een band uit de UK rond zanger Reza Udhin, die we vooral kennen als toetsenist bij Killing Joke. Dit jaar vieren ze hun 20ste verjaardag met hun nieuwe album 'Deworlded'.
Doorheen mijn eerste luisterbeurt probeerde ik om ook maar enig onderscheid tussen de nummers te ontdekken, iets wat boven de rest uitstak, zonder enig succes. De eerste indruk is een aaneenschakeling van identieke intro's, en gelijkaardige beats die steeds terugkeren.
Eerste lichtpuntje ontdekken we in het nummer 'Strange Familiar', alleen al omdat het een instrumentaal nummer is en dat dus betekent dat er geen Vox Coder gebruikt is. En we mogen nog iets langer genieten van de frisse bries want in het volgende nummer 'Gone' worden we getrakteerd op de, het moet gezegd, op een prachtige vrouwelijke stem.
Jammer genoeg is het nadien terug naar af, tot het laatste nummer 'Capture'. Het is een beetje teleurstellend dat men zich door het volledige album moet worstelen om te horen hoe Udhin's stem klinkt zonde de hulp van moderne technologie. Want het resultaat mag er zeker zijn.
Drie nummers zijn lang niet voldoende om mij naar de winkel te doen reppen, maar wie weet zoek ik in een onbewaakt moment wel eens op hoe ze klonken voor het tijdperk van de stemvervorming. Ik geef grif toe dat al die technische snufjes niet helemaal mijn ding zijn, maar over smaak valt niet te twisten, toch?
Melissa BAUWENS
07/06/2011
---