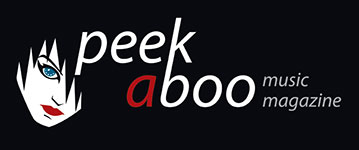 like this vinyl review
---
OCTAVIUS
Laws
Music
•
Vinyl
Ambient
•
Electronics
•
IDM (Intelligent Dance Music)
[78/100]

Mannequin Mailorder
27/07/2011, Didier BECU
---
We really like it here at Peek-A-Boo when labels decided to walk their own paths rather than follow in the footsteps of those who are far too predictable. Such things make music a big adventure.
At the moment Mannequin Records is hailed as the leading minimal synth-label, their boss Alessandro has decided to release an album by Octavius, which is, at first sight, a strange decision. Mind you, the work from this well known DJ will put off some Mannequin-devotees but it doesn't stop us from saying "Laws" is not only an innovative album, but also the most daring Mannequin has ever released.
Octavius is seen as one of the leading persons in Black American avant-garde and his work is often described as something between Squarepusher and Tricky. His latest work on Mannequin (pressed on vinyl at 500 copies) opens with "Appartments" and this track captures the strength of an old Shriekback-song added to some Clock DVA-beats.
You loose a breath as it's something industrial after all? Not really as "Liars And Thieves" could indeed be described as an IMD-version of Tricky, while "CCC CCC" is Philip Glass-music with modern electronics where as final song "Klaus" (does he mean Schulze?) is pure ambient that could count on Mr. Eno's agreement.
A very unusual Mannequin release, but a strong one.
Didier BECU
27/07/2011
---