Peek-a-boo is a free magazine!
Issued quarterly on 10.000 copies and distributed on most relevant and interesting events and by record stores, tattoo shops and alternative pubs in and outside Belgium!
The website will be daily updated and give you even more information on upcoming events as well as photo shoots, interviews and reviews.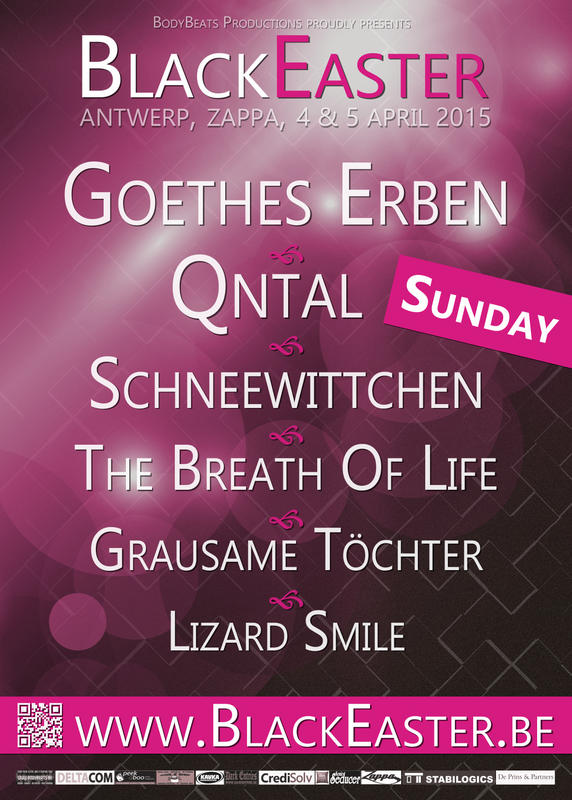 NEWS
ANATHEMA and XANDRIA join the line-up of Eurorock!
27/03/15 17:55
Massacre Gun - On Blu-ray and DVD, 6th April 2015
27/03/15 17:53
Fur die Liebe sterben, the new album by Schneewittchen
27/03/15 17:08
Wave Gotik Treffen in Leipzig, THE place to be from 22/5 until 25/5
26/03/15 08:44
read more...
REVIEWS
SECTION 25 - Always Now
ORPHANS OF DUSK - Revenant
VERA CHYTILOVA - Pasti, Pasti, Pasticky (Traps)
VARIOUS ARTISTS - Studio One Jump-Up:
ISAO TAKAHATA - The Tale Of The Princess Kaguya
GREGG ARAKI - White Bird In A Blizzard
LIV ULLMANN - Miss Julie
read more...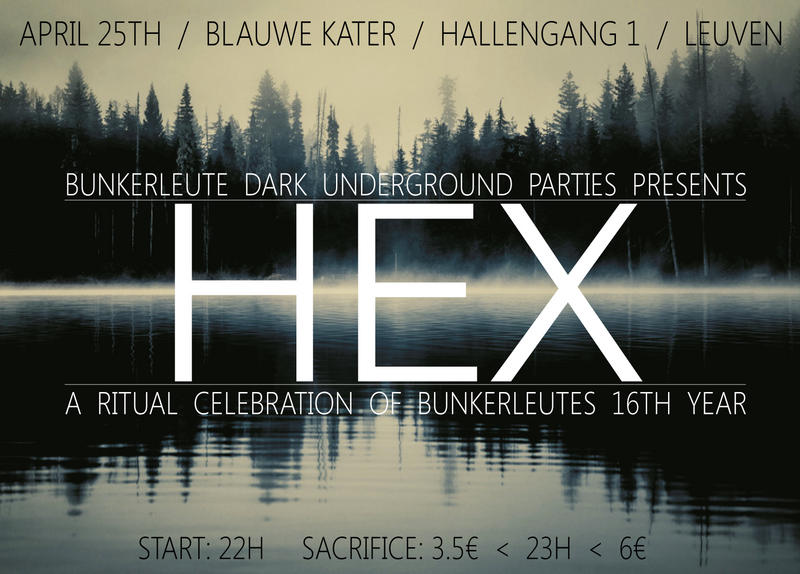 CALENDAR
28/03
Kinder der Nacht
28/03
ORGANIC + CURTIS
28/03
NEW WAVE CLUB CLASS-X PARTY - 25TH ANNIVERSARY
28/03
Psychic TV
28/03
Marqueeclub party
28/03
Hybrid Revolution
29/03
Laibach
30/03
LYDIA LUNCH / WEASEL WALTER
read more...
PHOTOSHOOTS
FLINT GLASS, 14/03/2015
DER BLAUE REITER, 14/03/2015
HEKATE, 14/03/2015
HYBRYDS & HYPNOSKULL, 14/03/2015
POW(D)ER PUSSY, 14/03/2015
SONAR, 14/03/2015
IN SLAUGHTER NATIVES, 14/03/2015
CLAN OF XYMOX, 07/03/2015
read more...
INTERVIEWS
MOONSPELL, 26/03/15
GNY, 26/03/15
KELUAR, 23/03/15
GEOMETRIC VISION, 21/03/15
ACUS VACUUM, 21/03/15
STAR INDUSTRY, 19/03/15
read more...
ADVERTISING
Besides distributing your events through our calendar, you can also advertise on our website as well as our magazine.
Click here to read more about it.
VOLUNTEERS
In order to keep our site up-to-date, volunteers are much appreciated & always welcome.
If you like to flyer, write reviews, interview your idols or share your photoshoots, please contact us!
WANTED urgently!
Editors (English/Dutch/French)
Translators (English > Dutch > English / French > Dutch > French / etc...)