Peek-a-boo is a free magazine!
Issued quarterly on 10.000 copies and distributed on most relevant and interesting events and by record stores, tattoo shops and alternative pubs in and outside Belgium!
The website will be daily updated and give you even more information on upcoming events as well as photo shoots, interviews and reviews.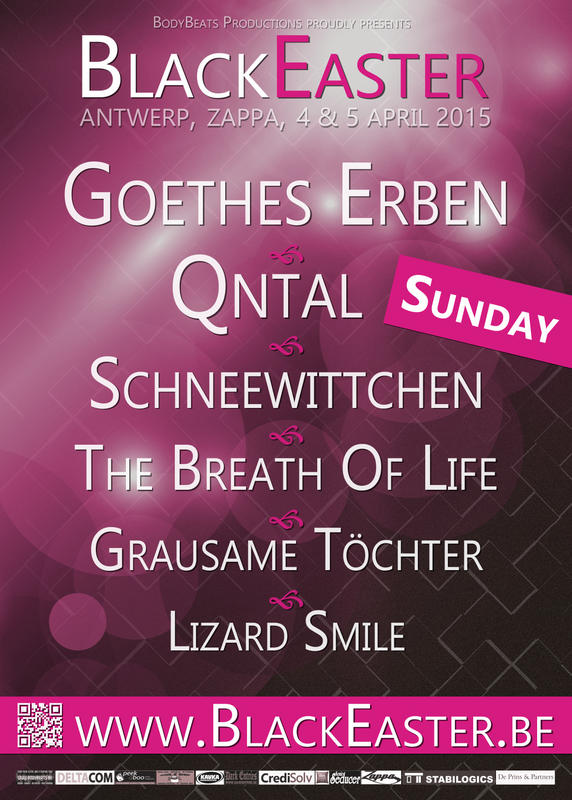 NEWS
Wanna write for Peek-A-Boo? Read this
28/02/15 10:09
Peek-A-Boo offers you a peek on SPECTRE
28/02/15 10:09
Revenge of the Green Dragons out in March
28/02/15 10:06
Good People out on Dutch FilmWorks
28/02/15 10:00
read more...
REVIEWS
- Leonard Nimoy - The Death of Another Icon
THE LILAC TIME - No Sad Songs
RAPHAEL FRYDMAN - N'importe qui
JEMAINE CLEMENT & TAIKA WAITITI - What We Do In The Shadows
CASEY LA SCALA - The Remaining
VARIOUS ARTISTS - The Broken Window Theory
MARTIN CALLINGHAM - Folding
read more...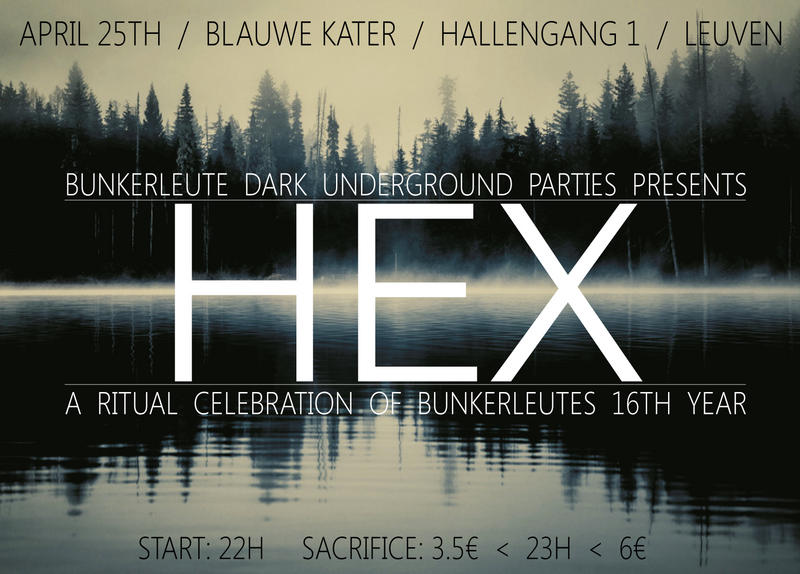 CALENDAR
28/02
!!! SOLD-OUT !!! Simi Nah - BE MY GUEST live
28/02
Larva, Anamorphosis, A7IE, Ethan Fawkes
07/03
Clan of Xymox [NL] + Grausame Töchter [DE] + DJ's Afterparty.
07/03
Parade Ground , Ntrsn , Ethan fawkes
07/03
the obsCURE - a tribute to the Cure
07/03
Der Tag der Befreiung ist nah!!! (21)
07/03
Acceptable In The 80s Part 9
14/03
Porta Nigra IX-
read more...
PHOTOSHOOTS
SHE PAST AWAY, 21/02/2015
CHARNIER, 21/02/2015
TERROR TERROR, 21/02/2015
DIE FORM, 20/12/2014
COCKSURE, 20/12/2014
THE FORCE DIMENSION, 20/12/2014
SERPENTS, 20/12/2014
TYSKE LUDDER, 20/12/2014
read more...
INTERVIEWS
NAHEULBAND, 26/02/15
EUFORIC EXISTENCE, 24/02/15
FEUERSCHWANZ, 24/02/15
QNTAL, 23/02/15
LA HORDE, 23/02/15
THE BREATH OF LIFE, 22/02/15
read more...
ADVERTISING
Besides distributing your events through our calendar, you can also advertise on our website as well as our magazine.
Click here to read more about it.
VOLUNTEERS
In order to keep our site up-to-date, volunteers are much appreciated & always welcome.
If you like to flyer, write reviews, interview your idols or share your photoshoots, please contact us!
WANTED urgently!
Editors (English/Dutch/French)
Translators (English > Dutch > English / French > Dutch > French / etc...)