Peek-a-boo is a free magazine!
Issued quarterly on 10.000 copies and distributed on most relevant and interesting events and by record stores, tattoo shops and alternative pubs in and outside Belgium!
The website will be daily updated and give you even more information on upcoming events as well as photo shoots, interviews and reviews.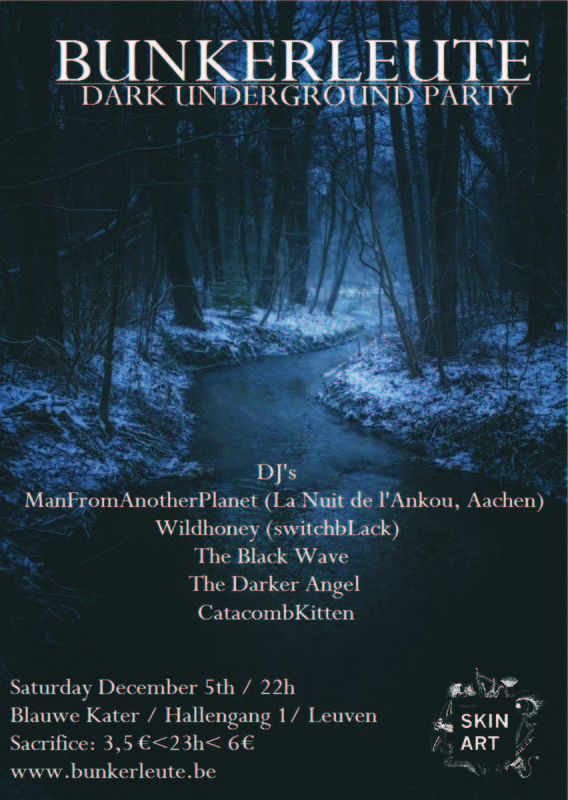 NEWS
Peek-A-Boo presents the new clip of Tame Impala
29/11/15 14:46
Dark Munich Festival celebrates its 5th anniversary.
28/11/15 16:56
OMD plays two classic albums in London.
26/11/15 21:56
Der Blutharsh And The Infinite Church Of The Leading Hand in Tilburg (Nl.)
26/11/15 21:35
read more...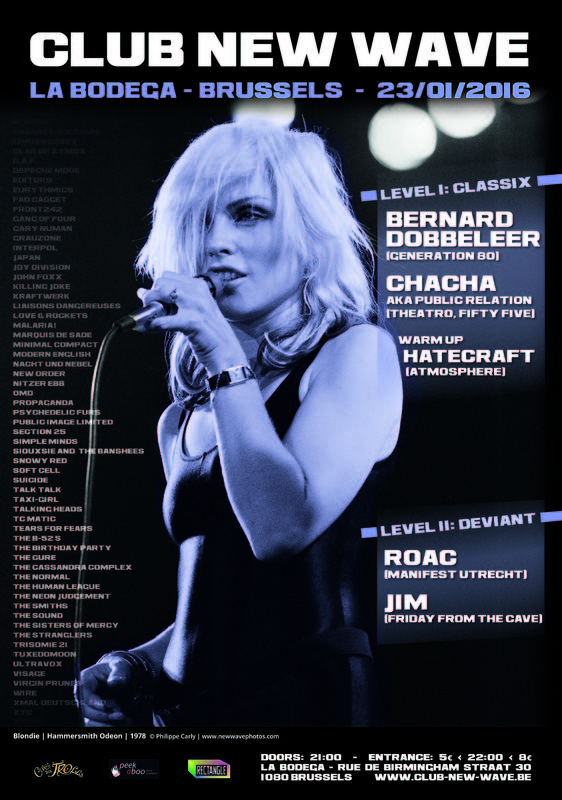 REVIEWS
JAMES RAYS GANGWAR - Destination Assassination: The Merciful Release Recordings 1989-1992
OMNIMAR - Start
FLASH CERO - 1988
MERCIFUL NUNS - 400 Billion Suns
DISTEL - Zand
DARKER HALF - Never Surrender
FRANK AUERBACH - London, Tate Britain (Until/tot 13/3/2016)
read more...
CALENDAR
29/11
CHILDREN OF BODOM
29/11
Zondag Vosdag
30/11
ALBERT HAMMOND JR
30/11
THE SLOW SHOW
01/12
WIRE
02/12
CROBOT + SCORPION CHILD
03/12
GOLDEN EARRING
03/12
GAVIN JAMES
read more...
PHOTOSHOOTS
IAMX, 07/11/2015
VROMB, 11/10/2015
GEISTFORM, 11/10/2015
ASCHE/MORGENSTERN, 11/10/2015
KOMMANDO, 11/10/2015
MAGO, 11/10/2015
DARKRAD, 11/10/2015
AH CAMA-SOTZ, 10/10/2015
read more...
ADVERTISING
Besides distributing your events through our calendar, you can also advertise on our website as well as our magazine.
Click here to read more about it.
VOLUNTEERS
In order to keep our site up-to-date, volunteers are much appreciated & always welcome.
If you like to flyer, write reviews, interview your idols or share your photoshoots, please contact us!
WANTED urgently!
Editors (English/Dutch/French)
Translators (English > Dutch > English / French > Dutch > French / etc...)
INTERVIEWS
RABIA SORDA, 27/11/15
AHRAYEPH, 26/11/15
UNITED AND IDENTIFIED, 25/11/15
IAMX, 24/11/15
GHOSTS IN THE GRAVEYARD, 20/11/15
ARBEID ADELT!, 19/11/15
read more...