Peek-a-boo is a free magazine!
Issued quarterly on 10.000 copies and distributed on most relevant and interesting events and by record stores, tattoo shops and alternative pubs in and outside Belgium!
The website will be daily updated and give you even more information on upcoming events as well as photo shoots, interviews and reviews.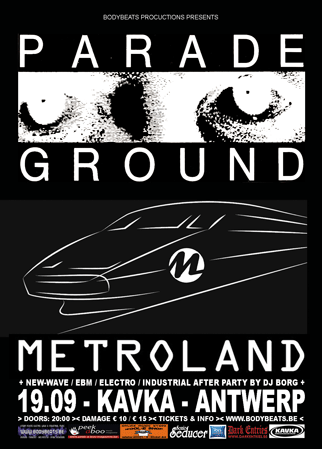 NEWS
Peek-A-Boo presents the new clip by The Joy Of Nature.
01/09/14 21:07
First Trailer For Abel Ferrara's 'Pasolini' Starring Willem Dafoe
01/09/14 20:32
Brad Pitt, Leonardo DiCaprio, & Robert De Niro Starring in a Martin Scorsese-Directed Short Film!
01/09/14 20:27
The Juan Maclean lives in a dream
01/09/14 18:24
read more...
REVIEWS
STEAK - Slab City
LIFE SAVINGS - ENDINGS
PABLO CABEZAS - Film: Tokarev
CECILE TELERMAN - FILM: Les Yeux Jaunes Des Crocodiles
BLUE STAHLI - The Devil (Chapter 02) EP
KARMA TO BURN - Arch Stanton
DAS DING - Triffid Farm
read more...
CALENDAR
05/09
MASK
05/09
Doganov
06/09
Vólkova + Wan's
13/09
Young&Cold Festival Augsburg
13/09
Kinder der Nacht
19/09
PARADE GROUND + METROLAND
20/09
Morticia Gothic Party
20/09
EBM Summerstomp 2014
read more...
PHOTOSHOOTS
DIE KRUPPS, 09/08/2014
DOGANOV, 09/08/2014
LACRIMOSA, 27/07/2014
APOPTYGMA BERZERK, 27/07/2014
DIE KRUPPS, 27/07/2014
LONDON AFTER MIDNIGHT, 27/07/2014
MESH, 27/07/2014
ROTERSAND, 27/07/2014
read more...
INTERVIEWS
SCARLET SOHO, 22/08/14
NANNA BLONDELL (ACTRESS-REAL HUMANS), 21/08/14
LEXI GIOVAGNOLI (ACTRESS), 13/08/14
DIARY OF DREAMS, 11/08/14
JAMES AND RICHARD FROM 88 FILMS, 11/08/14
VIEON, 08/08/14
read more...
ADVERTISING
Besides distributing your events through our calendar, you can also advertise on our website as well as our magazine.
Click here to read more about it.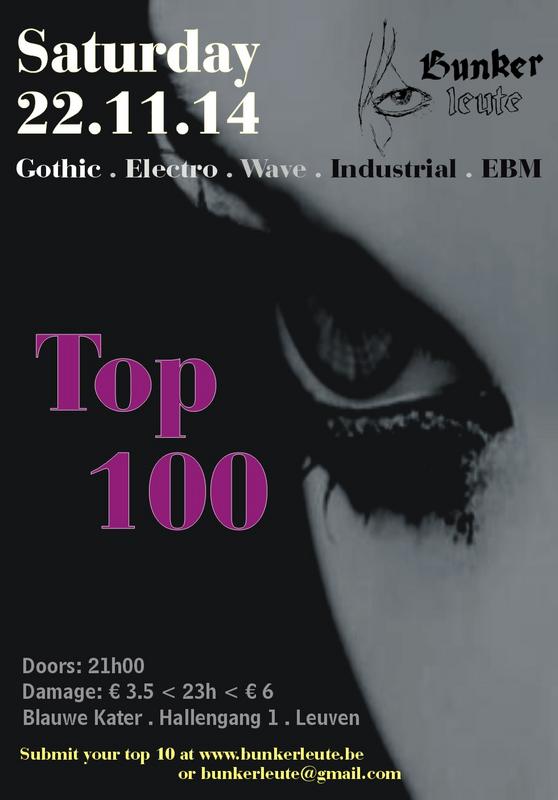 VOLUNTEERS
In order to keep our site up-to-date, volunteers are much appreciated & always welcome.
If you like to flyer, write reviews, interview your idols or share your photoshoots, please contact us!
WANTED urgently!
Editors (English/Dutch/French)
Translators (English > Dutch > English / French > Dutch > French / etc...)