Peek-a-boo is a free magazine!
Issued quarterly on 10.000 copies and distributed on most relevant and interesting events and by record stores, tattoo shops and alternative pubs in and outside Belgium!
The website will be daily updated and give you even more information on upcoming events as well as photo shoots, interviews and reviews.
NEWS
Atomzero return with their brand new EP Velocity
31/08/15 21:40
Chet Faker releases new version of '1998' (feat. BANKS)
31/08/15 18:20
New single by Solar Dake on Out Of Line
31/08/15 18:17
Wes Craven dies
31/08/15 12:20
read more...
REVIEWS
RICHARD BLOMQVIST (MACHINISTA) - Ten Albums That Changed My Life
HIDDEN BY IVY - ACEDIA
LLOYD COLE - 1D
SWEET BABOO - The Boombox Ballads
JULIUS AVERY - Son Of A Gun
ALAN PARKER - Mississippi Burning
STUART MCCALLUM - City
read more...
CALENDAR
02/09
Die Krupps
05/09
Bunkerleute - Game of Drones
05/09
Tad Morose, Silent Call & Turbowarrior of Steel.
08/09
Ólafur Arnalds & Alice Sara Ott - The Chopin project
11/09
Dark Entries Night XII
11/09
DAFT RECORDS NIGHT with DIVE, VÓLKOVA + Karl Hefner & Hugh Lagerfeld
12/09
Kinder der Nacht
12/09
Mixed Visions presents Retro Electro & Industrial Night
read more...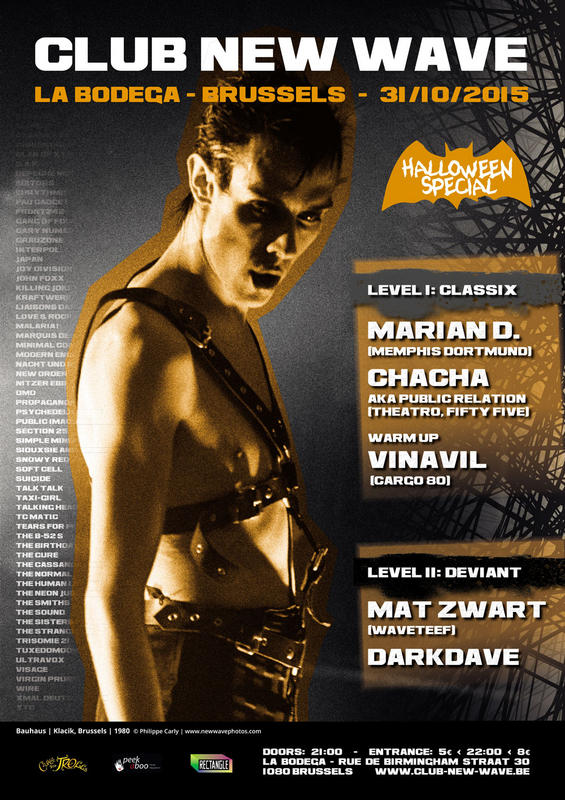 PHOTOSHOOTS
VNV NATION, 26/07/2015
THE MISSION, 26/07/2015
DIARY OF DREAMS, 26/07/2015
OOMPH!, 26/07/2015
COMBICHRIST, 26/07/2015
WELLE:ERDBALL, 26/07/2015
QNTAL, 26/07/2015
DAS ICH, 26/07/2015
read more...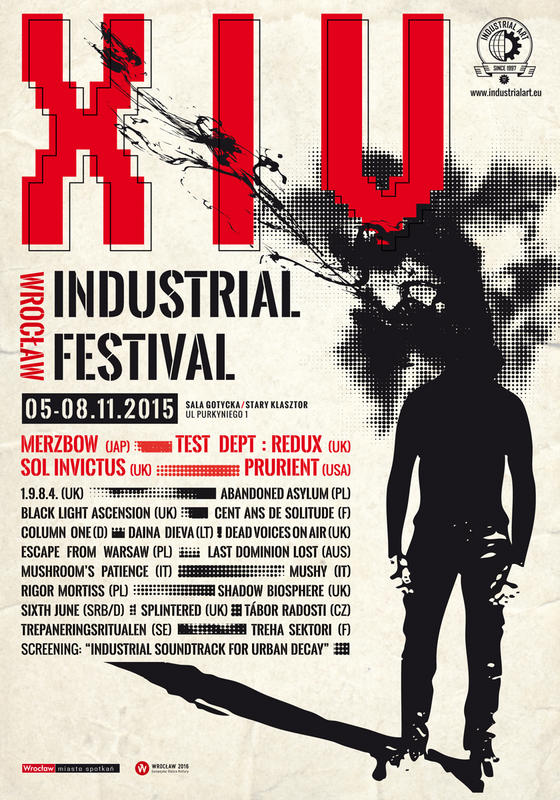 INTERVIEWS
DECODED FEEDBACK, 31/08/15
APRIL FOOLS, 27/08/15
PRECIOUS CHILD, 25/08/15
VLY, 24/08/15
SYSTEM OVERTHROW, 23/08/15
XTR HUMAN, 23/08/15
read more...
ADVERTISING
Besides distributing your events through our calendar, you can also advertise on our website as well as our magazine.
Click here to read more about it.
VOLUNTEERS
In order to keep our site up-to-date, volunteers are much appreciated & always welcome.
If you like to flyer, write reviews, interview your idols or share your photoshoots, please contact us!
WANTED urgently!
Editors (English/Dutch/French)
Translators (English > Dutch > English / French > Dutch > French / etc...)