Peek-a-boo is a free magazine!
Issued quarterly on 10.000 copies and distributed on most relevant and interesting events and by record stores, tattoo shops and alternative pubs in and outside Belgium!
The website will be daily updated and give you even more information on upcoming events as well as photo shoots, interviews and reviews.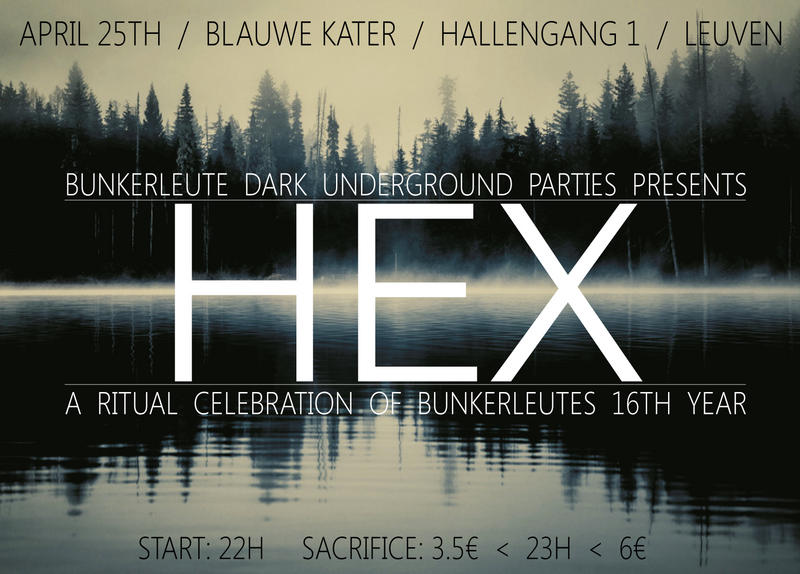 NEWS
Peek-A-Boo presents the new clip from Prager Handgriff
20/04/15 22:41
John Carpenter shares music video for Lost Themes album closer 'Night'
17/04/15 17:52
Dziga Vertov: The Man with the Movie Camera and Other Newly-Restored Works | Four Soviet Masterpieces Coming to Blu-ray
17/04/15 17:50
Juno Reactor back with new material
17/04/15 17:48
read more...
REVIEWS
FORREST FANG - Letters To The Farthest Star
DIAO YINAN - Black Coal
KARJALAN SISSIT - Want You Dead…
NICOLAS WINDING REFN - Pusher
SMILE DOWN UPON US - Smile Down Upon Us
CAMOUFLAGE - Greyscale
SOL - Where Suns Come to Die
read more...
CALENDAR
23/04
REMNANT (Japan)
25/04
Hybrid Revolution
25/04
Parade Ground - EX-RZ [Red Zebra]
25/04
the obsCURE plays best of The Cure @Club B52
25/04
Bunkerleute party
25/04
New-Wave-Classix Party
25/04
Neon Electronics/ne
25/04
Deep Night I feat. KELUAR + POPSIMONOVA + ONRUST
read more...
PHOTOSHOOTS
FRAMES A SECOND, 18/04/2015
2ND CIVILIZATION, 18/04/2015
SOUND & VISION, 18/04/2015
GODFLESH, 14/04/2015
FUJAKO, 14/04/2015
PEOPLE, 11/04/2015
DJ ALCHEMY, 11/04/2015
FASHION PERFORMANCE BY OH, MARISHA AND CADAVRE EXQUIS, 11/04/2015
read more...
INTERVIEWS
COALESCAREMONIUM, 08/04/15
THE PSYCHIC FORCE, 07/04/15
SCHWARZBLUT, 03/04/15
ARBEID ADELT!, 02/04/15
GRAUSAME TÖCHTER, 01/04/15
IRIS DIVINE, 29/03/15
read more...
ADVERTISING
Besides distributing your events through our calendar, you can also advertise on our website as well as our magazine.
Click here to read more about it.
VOLUNTEERS
In order to keep our site up-to-date, volunteers are much appreciated & always welcome.
If you like to flyer, write reviews, interview your idols or share your photoshoots, please contact us!
WANTED urgently!
Editors (English/Dutch/French)
Translators (English > Dutch > English / French > Dutch > French / etc...)