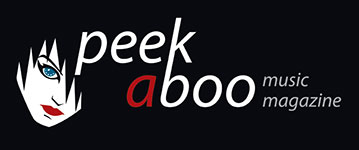 like this page
ATTENTION! Due the current Corona virus pandemic, and thus closed venues, the lack of concerts, festival and parties we had to suspend our printed magazines temporary.
So for the time being, no hard copy advertisments will be possibleè :(
Luckily we are an 100% volunteer magazine/website...
However still we need your support to keep this site going!!!
So please consider booking a digital banner on our website!
We are sorry for this inconvenience and hope to be back soon!
---
Advertising in Peek-A-Boo magazine
You can advertise as well in our magazine as well as on our website.
Below you can find an overview of pricing & timing for advertising in our magazine.
Our magazine is published in A6 format, full colour, every 3 months.
The next edition will be published around 31 March 2022. If you want to place an advertisement in our magazine, contact us at contact@peek-a-boo-magazine.be.
---
Next editions of our magazine
Magazine n° 38, ± 31 March 2022
---
Advertising: pricing magazine
All prices are excl. 21% VAT.
All advertising will also be visible on our website (right column & home page).
| | | | | | |
| --- | --- | --- | --- | --- | --- |
| | | PRINT A6 portrait | € 100,00 | | 99x142mm (WxH); 300 dpi; CMYK; 0 mm bleeding area; pdf-format |
| | | PRINT A7 landscape | € 65,00 | | 99x70mm (WxH); 300 dpi; CMYK; 0 mm bleeding area; pdf-format |
| | | PRINT A5 landscape | € 180,00 | | = 2x A6 next to eachother; 210x148mm (WxH); 300 dpi; CMYK; 2 mm bleeding area; pdf-format |
| | | PRINT A6 backside | € 200,00 | | 99x142mm (WxH); 300 dpi; CMYK; 2 mm bleeding area; pdf-format |
---