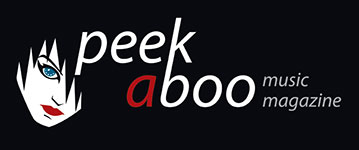 like this page
---
Peek-A-Boo
Peek-a-boo has been accomplished as a result of the combined efforts of:
Body Beats Productions
Bunkerleute
Le Fantastique
Wool-E Shop
The main purpose was to create a new kind of magazine, free of charge, with integrated information around upcoming events, interesting CD reviews, interviews as well as an overview of flyers/events of several organisations.
From this starting point, peek-a-boo has decided to evolve also to an online magazine, with even more extended information, calendar, reviews, interviews and photoshoots.
We hope you'll enjoy our efforts !
The Peek-A-Boo team!
Peek-A-Boo team
FOUNDERS
BodyBeats Productions
www.bodybeats.be
Frédéric COTTON
Le Fantastique
PARTNERS
Dark Entries team
www.darkentries.be
Dries HAESELDONCKX
Bunkerleute
Gunter Vanreppelen
Gothville - www.gothville.com
PHOTOGRAPHERS
Evi Tersago
BodyBeats / Peek-a-Boo Magazine
MAGAZINE & WEBSITE
WRITERS
Charles "Chuck" MOORHOUSE

---