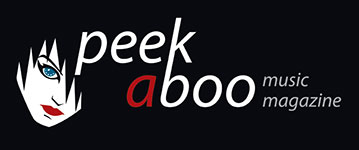 like this event
---
WAYNE HUSSEY (THE MISSION) - THE SALAD DAZE TOUR - SUPPORT: RAY E. (B)
---
Jk2470, Geenend 7, Retie [BE]
20/09/2019
---
Met Wayne Hussey, Zanger Van De Legendarische Band The Mission En Ex-gitarist Van The Sisters Of Mercy, Halen We Weer Een Grote Meneer Naar Retie. Wayne (voor De Vrienden) Schreef Een Biografie Die In Mei Gepubliceerd Wordt: Salad Daze. Hij Koppelt Hieraan Een Europese, Akoestische Solo Toer.
Hij Brengt Uiteraard Werk Van The Mission (wie Kent Niet Wasteland, Severina, Butterfly On A Wheel ?) En Enkele Leuke Verrassingen. Zo Duikt Soms Ook Marian Van The Sisters Of Mercy Op In De Setlist. Hussey Was Immers Mede-componist Van Het Debuutalbum 'first & Last & Always' Van De Sisters. Een Niet Te Missen En Exclusief Concert!
Als Opwarmers Van Dienst Hebben We Het Retiese (wie Vindt De Woordspeling?) Duo Ray E. Opgetrommeld. Wim Melis En Gert Jacobs Maakten Indertijd Furore Met De Bands River Phoenix En Sheffield Wednesday. Met Deze Laatste Band Werden Ze In 1996 Zelfs Derde In Humo's Rock Rally. Nu Brengen Ze Met Hun Twee Rustig Werk Van Eigen Makelij. Ook Zij Zijn Echter Niet Vies Van Een Cover.
Dj Thedarkone Draait Achteraf Wave Classics Plaatjes.
Interesse? We Hebben 200 Kaartjes In De Aanbieding!
---
http://www.darkballoon.be