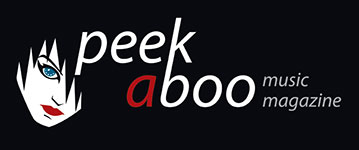 like this news item
---
---
The legendary venue in Eindhoven (NL), De Effenaar, celebrates this year their 40th birthday and one of their guests are D.A.F. who made one of their first gigs there, in September 1980 that was with Nasmak.
Der "Verschwende deine Jugend Tour" comes in Eindhoven at Friday 28th October.
Tickets costs 22.50 Euro at presale. More info can be found at the webpage from the venue.
Other dates from D.A.F. are
06.08.2011 D-Hannover, Fährmannsfest 2011 (Headliner)
26.08.2011 I-Rimini/Italy Moonlight Festival
04.09.2011 D-Leipzig-Deutzen, Nocturnal Culture Night 2011 (Open Air)
24.09.2011 DK-Copenhagen, Koncerthuset (+ Leaether Strip, Twice A Man)