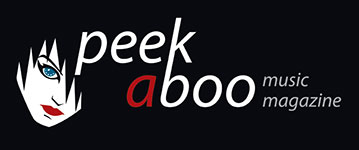 like this news item
---
---
Cape Coast Radio is the cheerful playground of Nick Berkvens (ex-Transit). Nick and the brothers Wouter and Lode Vlaeminck (tomàn) immersed themselves in the alter-ego's Ed the vulture, Ned the rhinoceros and Ted the mandrill, three friends from the African plains. During their travels on the vibrant savannah they recorded their self-titled debut album soaked in African inspired bright indie-pop.
It is as if Vampire Weekend were exposed to the albums of The Notwist, or Yeasayer to those of Pinback, while on a thrilling safari in the heart of the vast savannah.
Already promising finalist of the vi.be select season 2010/2011 on Studio Brussel along with SX and Teddiedrum.
Live, Cape Coast Radio comprises of a pulsating six-piece all-star band with members of Isbells, Marble Sounds and Sleepingdog and fronted by the young energetic vocalist Tom.
Their line-up :
Tom (vocals)
Nick (ex-Transit – guitar/vocals)
Pieter (Marble Sounds - keys/vocals)
Christophe (Marble Sounds, Isbells - bass/vocals)
Gaëtan (Isbells – drums/vocals)
Chantal (Sleepingdog, Isbells - keys/vocals)
The album will soon be out on Zeal Records.