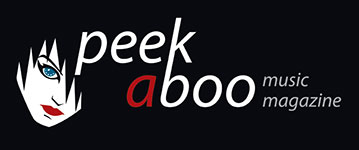 like this news item
---
---
Lots of news from the Enfant Terrible-front.
Not only are there the releases of both Doxa Sinistra and Sololust, but also new are two 7 inches on the Hex Grammofoonplaten sublabel.
First there is the debut by Spanish weird pop act Artifecal, limited to two times 75 copies.
Next to that there is the last Kania Tieffer record ever... which is a split with her new project Family Jewels... so the burial of Kania Tieffer and the birth of Family Jewels on one piece of vinyl... limited to 250 copies.
The label also informs us about the Enfant Terrble-night. 4th of June this will go ahead at Gifgrond in Tilburg, Holland.
You will be served livegigs from Staatseinde, Red The Planeeet and Devon Disaster, in other words a night of weird pop and elektro trash.
More info about this event on Enfant Terrible's homepage.