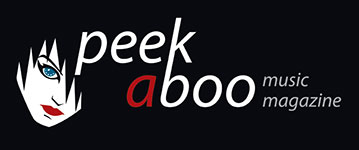 like this news item
---
---
Who goes to China? Well, Kite goes! Who are Kite then? Well, they're on Progress Productions: the label that also features Covenant and new heroes Necro Facility.
Christian Berg and Nicklas Stenemo play a sort of future-synthpopthingand they were recently chosen to this years Slammer Act at the upcoming Arvika Festival, and for some reason they're loved in China and the band will be warming up there.
In beginning of July the duo hits the big country in the east for some shows.
If you are in China this summer or you happen to be a Chinese reader, here are the dates :
July 1st - Ningbo - Chenmenkou
July 2nd - Shanghai - afternoon - Swedish Institute evening - Nanjing 61House
July 3rd - Zhengzhou - 7 Livehouse
July 5th - Wuhan - Vox
July 6th - Shanghai - Yuyintang
And if China's too far away, click below to hear them.
Kite-Stand Back by ProgressProductions