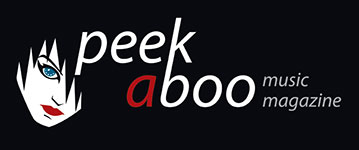 like this news item
---
---
May 23th sees the first proper CD release by the Dutch sound artist Machinist "Of What Once Was" will be released on Moving Furniture Records.
Machinist is the solo project of Dutch artist Zeno van den Broek, who also works as an architect with a specialization in the field of urban living in a networking society. Since 2005 he has releases several CD-R albums and performed at several Dutch festivals and venues.
On "Of What Once Was", his first proper cd, Zeno shows two sides of his music.This album is in fact the fourth full length recorded by him. "Of What Once Was" is comprised of two tracks with a combined running time of 55 minutes. The diptych consists of the tracks 'mono tone in d' and 'of what once was'.
"Mono tone in d"is inspired by the concept of the 'Monotone Symphony' (1949) by French artist Yves Klein. In this composition a chamber orchestra plays only one note for twenty minutes, followed by an equal measure of silence. Machinist takes up this concept as a premise on which he builds an electric guitar piece in d, with the only variation being the length of tones and different shapes of resonance.
"Of what once was" is a live improvised piece, a bookend and closing performance recording of a series of shows following the release of the album Viens Avec Moi Dans Le Vide (2010, Betontoon). The piece marks the transition in the sonic adventures of Machinist from guitar based drone work into new and as of yet uncharted territories and unknown spatiality. The red thread throughout the album is the use of electric guitar as a means to embark on a sonic quest for the tension between spatial sound and tonality of field recordings and the, per se, non-spatiality of computer-generated tones and noise and the inherent resonance(s) of the electric guitar and amplifier(s). These aspects all coalesce in the listening space where the listener experiences the sonic and spatial factors inherent in both pieces of 'Of What Once Was'.