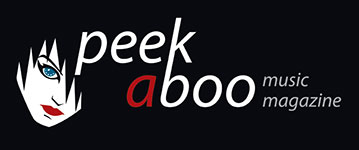 like this news item
---
---
"Avulsion" is the 7th studio album by Manufactura. With this new body of work, producer Karloz.M states "the music on this album is intended for prayer, meditation, drug consumption, magick, remote viewing, deep relaxation, astral projection, lucid dreaming, healing and/or other states of consciousness and it is dedicated to the memory of COIL
." Avulsion distinguishes it self from all other Manufactura albums in that the music strictly focuses on intricate and dynamic dark ambient soundscapes and atmospheric arrangements laced with elements of power electronics. It all lies between moments of unending darkness, glimpses of distant torture and vast uneasy calmness.
The album features artwork by Alexander Froebel and it also includes 4 collaborative tracks between Travis Morgan (Rec|use / Black Meat), Shaun Frandsen (Sudden Death Over Time / Glis), Justin Cameron (Lexincript), Jeff Swearemgin (Sleep Clinic) and Karloz.M. Through his latest opus, once again Manufactura surprises and astonishes with yet another release that will surely stir his many fans and critics alike.
Ears, headphones and/or speakers, beware.
Tracklist:

01. Through Sombrous Yearning
02. Industrialistas Sexuales
03. Les Liee Tenebres
04. Besotted with Bloodshed
05. Unchaste Libations
06. Multigravida Garland
07. The Black Widow & The Serpent King
08. They Lust for Lost Love
09. The Forest of Stones
10. Senticous Skin
11. Now We Become Death, the Destroyers of Dreams
12. Self-Mutilated Witchman of Hades
13. To Purge to Cleanse to Be Set Free
Releasedate : 11th November 2011