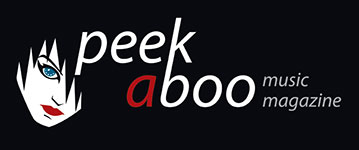 like this news item
---
---
Home based in Sweden, Autodafeh is a trio consisting of Mika Rossi, Jesper Nilsson, and Anders Olsson.
After their debut album and EP releases found massive success in the European underground charts, the men have been traveling performing live for the ever growing fan base.
They have gone from being the supporting act for inspirational artists such as Front 242, to now being themselves the headliner act.
Autodafeh returns with their third full length album, "Act of Faith". This twelve track album offers an even more mature and unique identity to the band, while still retaining the EBM roots but still screams out, "We are not the past, we are the future!"
Ten all original songs and two all new bonus versions of previously released songs that have been overhauled and upgraded for 2011!
The album was mastered by the expert ears of Andreas Andersson at Servant Studios. Andreas has long resume that includes mastering music for artists such as Portion Control, Covenant, Run Level Zero, VNV Nation and many more!
The band has found the last year (since the release of chart topping "Identity Unknown") to be even busier than ever before!
They are in high demand for live performances at festivals (and the smaller club performances alike), remixing for other artists, and providing engineering support for bands that have come to realize that Autodafeh is a force to be reckoned with!