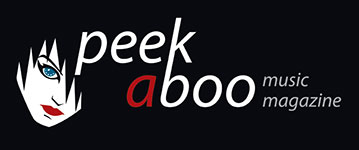 like this news item
---
---
Hanin Elias, a living Icon of the 90ies, Riot Girl, Front Woman, Founding member of Atari Teenage Riot and labelfounder of Fatal Recordings.
Now Hanin returns with a new album Called "Get it back". The long-awaited and much anticipated album is a bridge between Elias's familiar digital hardcore style and her newfound explorations in other genres.
While she lived in French Polynesia on a small island in the south pacific for five years she worked on new material with Chilean musician Diego Sagredo (ICI) who invited her for shows in Santiago.
Influences are widely spread and unpredictable as always. Hanin Elias wants her listeners to have an open mind and a open heart for all kinds of musical directions. On the Album we have the opener "Get it Back" with her guitarist and Bandmember Marcel Degaz(Die Krupps), and also a new version with the Berlin based Group Mutfak of "You Suck".
Both songs are inspired by Electro, No Wave and Dubstep. Hanin Elias's vocals take on new grace with the melodic, gothic workings of "Melancholia," a fitting title for the somber, downtempo side of the album also found in Tying Tiffanyeuphoric mix of 2001's "Future Noir."Dead Eyes" with Velvet Underwear's Yeti Popstar is a real dancefloor smasher with co-vocalist Mismeriser from Paris
" The well known "Riot" girl side of the artist is reflected in songs like "Axis shifting" with Sindaddy and "Do You know!!!" with Diego Sagredo has scream-rapping, an ode to her digital hardcore past. A collabaration with Chilean based industrial artistVigilantewith the track "New Order" also shows that Hanin has still political messages in her music.
"I want you" is a collaboration with a Tahitian Band Tikahiri, very known in French Polynesia. This song has a very erotic vibe.
The Song "Money" is a Flying Lizard Cover, absolutely cold and dancable! The Dead Eyes remix by Lorenzo Montana and Hanin Elias was spontaneously created during the mastering process and became a new version of the song that could be best described as rockstep.
Peek-A-Boo is already waiting for this (we're sure of this!) godlike-release.