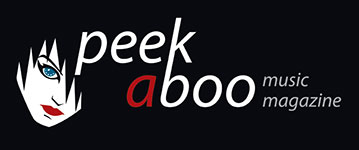 like this news item
---
---
The follow-up to their critically acclaimed Interplay album (2011), was recorded and mixed at Benge's studio in London. Like Interplay, it's the sound of analogue synthesizers and drum machines - and on one track feedbacking guitars played by Foxx himself.
There's a raw, experimental edge to much of the material on the new album, which is linked together by a series of instrumentals.
Although not overtly autobiographical, the tone of the songs is a lot more reflective and emotional than their previous work. Many of the lyrics explore feelings of loss over opportunities and lovers missed - possible futures that remain unlived.
The electronic music created out of machines built 30 or 40 years ago creates an atmospheric, rough-edged accompaniment for this set of feelings and atmospheres. It's both analogue and forward-looking; echoes from the past but also still futuristic - a strange push and pull that mirrors the words perfectly. For the new shows Foxx and Benge will be joined on stage by two performers who are also solo musicians in their own right - Serafina Steer (Keyboards, Bass) and Hannah Peel (Keyboards, Violin).
John Foxx formed Ultravox in the 70s and has worked with a wide range of artists including Brian Eno, Xeno & Oaklander, The Soft Moon, Krautrock producer Conny Plank, Paul Daley from Leftfield, Cocteau Twins guitarist, Robin Guthrie and I, Robot director Alex Proyas. Paul Daley (Leftfield).