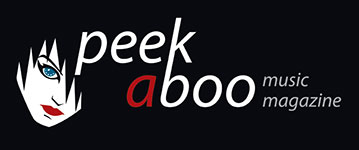 like this news item
---
---
EKP are very excited to welcome TET
Latest new member of the EK family is TET (formerly TET - Travailleur En Trance), who describe their music as "Neo-EBM". Their next album will be released by EK Product in cooperation with TET's manoeuvre records.

Project leader CS/TET comments: "EKP convinced us to do what we actually didn't want to - be on another label but our own. EKP has a real underground, independent attitude, granting artistic freedom and control over the product. Music goes first, not commercial aspects. This has become very rare these days. It changed our mind."

TET, the fast-moving projectile led by John-Peel-approved musician CS/TET (aka "rotorik"), appeared virtually out of nowhere in 2005, inventing "Neo-EBM", a daring mixture of unmistakable constants of Electronic Body Music with modern sounds and shuffling grooves. They were personally invited by Front 242 as support on their anniversary shows in Brussels. So far TET have released two albums and one split 12" vinyl.
Stay EBM