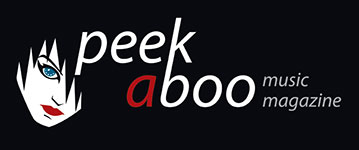 like this news item
---
---
The announcement says that the new track was born "out of the two artists' mutual appreciation for one another". Luis Vasquez from The Soft Moon had this to say of John Foxx's influence on his own music; "Foxx's Metamatic album is what led me to discover the Arp Odyssey, the most crucial instrument in my collection, and the key synthesizer used in creating my unique sound. So, that album is very important to me and what I do." With regard to the collaboration, John Foxx said, "The Soft Moon are where minimalism maximises into a new universe of possibilities. It's an absolute joy for us to work with them.''
Listening to the song, it seems clear that the melody, harmonies and lyrics bear John Foxx's signature. But the influence of The Soft Moon can be felt esp. in the typical drone-ish sound of the bass.
'Evidence' will be released as a one-sided 7 inch single by Captured Tracks on 26 June. It also features on the forthcoming 'Evidence' mini-album by John Foxx & The Maths in early September.
Listen and download here.
soundcloud.com/life-or-death-pr/the-soft-moon-vs-john-foxx-the