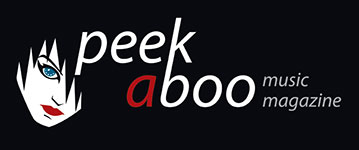 like this news item
---
---
After two towering releases on NoiTekk and a slew of outstanding and outlandish remixes for DWA, innovative Canadian electronic duo E-N and Arc aka DYM finally unleash their second full-length "The Technocratic Deception" this December.
Illustrated by Arc and mastered by Kolja Trelle (SOMAN) for maximum bass, with "The Technocratic Deception" DYM show themselves to be no robots in disguise following any scene-formula – rather they prove once again that the only agenda they adhere to is their own, making industrial sounds that truly stand out from the crowd.
Featuring club-friendly cuts like "Let Your Blood Run Dry", and brilliantly-deployed guest vocal appearances from the likes of CHIASM, "The Technocratic Deception" is deceptively immediate yet richly rewarding on repeated playback…as the listener uncovers layer upon layer of intriguing production, track after track of seemingly infinite variety.
Always at the cutting edge of the electro-industrial scene, with "The Technocratic Deception" DYM demonstrate a depth of talent and technique and a diversity of songwriting ability that should deservedly propel them to even-wider international recognition.
Another first-class electronic act and album, available exclusively from DWA - and for North America from Vendetta Music - with alternate bonus sections for each version!
Initial quantities of the DWA edition come in gatefold 4-panel digipak, strictly limited to 300 copies worldwide.
FULL ALBUM TRACKLISTING:
01. The End
02. Let Your Blood Run Dry
03. NWO
04. Bring Me Down (feat. IT-CLINGS)
05. Rapture
06. Tumor - Type 2
07. Slave
08. Techno Dēceptō
09. What If (feat. CHIASM)
10. Bit Conspiracy
11. Glass Catfish
12. Let Your Blood Run Dry (GRENDEL Remix)
13. Rapture (IVARDENSPHERE Remix)
14. Techno Dēceptō (VPROJEKT Version)
15. What If (SOMAN Remix)
16. Swarm (MAS-SI-OSARE Remix)