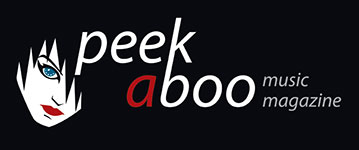 like this news item
---
---
Pop icon Adam Ant is making his eagerly-awaited comeback with his first album and single in 17 years, a world tour and a film. The national treasure, who rose to fame as lead singer of post-punk group Adam and the Ants in the early 80s, before embarking on a hit solo career, earned ten UK top ten hits - including three number ones - and became a figurehead for the New Romantic movement in the UK. After overcoming a well-documented battle with depression and bi-polar disorder, the London legend has finally bounced back with the eagerly-awaited album - Adam Ant is The Blueblack Hussar Is Marrying The Gunner s Daughter.
His first single in 17 years, Cool Zombie will be fully released on November 19th - and the album will be released in on Monday 21st January.
The release will be supported by new movie, The Blueblack Hussar, produced by The Klaxons bassist Jamie Reynolds. Ant and his latest incarnation, Adam Ant and The Good, the Mad and the Lovely Posse are also taking in a sell-out tour of America, fresh from their successful tour of Australia.