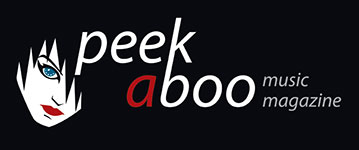 like this news item
---
---
John Foxx & The Maths have announced the release of their third album, their second in one year. It is called "Evidence" and includes collaborations with The Soft Moon, Xeno & Oaklander and Gazelle Twin, as well a remix by Tara Busch, plus a cover of Pink Floyd's "Have A Cigar".
Release: on Metamatic Records label on September 10.
Tracklist:
01. Personal Magnetism
02. Evidence (Featuring The Soft Moon)
03. That Sudden Switch (Featuring Xeno & Oaklander)
04. Talk (Beneath Your Dreams) (Featuring Matthew Dear)
05. Neon Vertigo
06. Changelings (Featuring Gazelle Twin)
07. My Town
08. Have A Cigar
09. A Falling Star (Featuring Gazelle Twin)
10. Cloud Choreography
11. Shadow Memory
12. Walk
13. Myriads
14. Only Lovers Left Alive
BONUS TRACK
15. Talk (I Speak Machine Mix) (Featuring Tara Busch)
Listen to the track "Evidence" below:
The Soft Moon vs. John Foxx & The Maths - "Evidence" by Life or Death PR
You can also check our interview of John Foxx and Ben "Benge" Edwards, realised in February 2012.