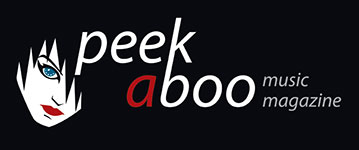 like this news item
---
---
Combat Voice, the Belgian Cold EBM duo created in 2010 by Richard G. and Bernard F., have chosen Peek-a-boo to present their brand new song and video: "The Red Line". The song was played for the first time Live in Berlin on 14th April 2012 during the evening Common Roots Volume IV and will be on the band's next album, "Chaotic Universe", due to be released under the Italian label EK Product on January 18th, 2013. It will be their second album, following "The Last Flow", which was released in 2011.

The song starts with a great sample from Chaplin's The Great Dictator:
"Don't give yourselves to these unnatural men
Machine men with machine minds and machine hearts
You are not machines, you are not cattle
You are men!"
The song is a pure EBM song which is reminiscent or D.A.F. or Front 242, with a fast beat and very efficient synth programming. The clip was shot in an old, decaying industrial site. The lyrics deal with the boundaries not to be exceeded to let others in peace. The red line represents the virtual limit that should not be crossed.